New interim management at Perth Motorplex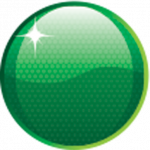 VenuesWest has been confirmed as the new operators of Perth Motorplex on an interim basis.
The state government organisation will take over the running of the venue from July 1 as new management is sought to replace the outgoing Kwinana Motorplex Pty Ltd.
Kwinana Motorplex Pty Ltd had managed the popular Western Australian drag racing and speedway facility since its inception in 2000 before announcing its withdrawal earlier this month.
VenuesWest has owned the venue on behalf of the state government and has a long history of venue management across other well-known Perth sport and entertainment venues.
A tender process to find new long term management is expected to be launched soon.
"VenuesWest will take over management of Perth Motorplex from 1 July 2016 for a period of up to two years, allowing the Perth motorsports community to continue to compete in and enjoy their racing." said VenuesWest CEO David Etherton.
"When the venue reopens, following the usual winter closure, I have every confidence, that with the assistance of the motorsport community, we will deliver a safe and operational venue.
"This is a great venue and we want the best possible operator to run the venue, so a competitive process will be run.
"The negotiation of any major long term contract takes time and is a detailed process, hence the interim management period by VenuesWest."
Perth Motorplex is closed for the winter months with the venue expected to reopen in September.