Citroen successfully tests 2017 WRC aero kit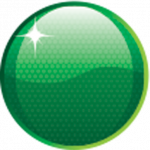 Citroen has completed a third development test of its 2017 WRC machine as it moves to verify the more aggressive aero kit.
Under the new-for-2017 WRC regulations, manufacturers are given more freedom in the design of bumpers and wheel arches.
Citroen chose the huge jumps in Finland for the latest test which saw Kris Meeke and Craig Breen put the developmental C3 through its paces.
Following tests in southern France and Portugal, engineers were able to put the aerodynamics of the C3 under the microscope in Finland.
"The freedom allowed by the FIA regulations offers us a much larger range of possible solutions than before", Alexis Avril, Citroen's 2017 WRC project manager, said.
"The bodywork of the WRC must entirely cover that of the original model and the maximum width is set at 1875 mm.
"In this framework, we have a lot of freedom to design the wheel arches and bumpers.
"We can also develop with the door posts, create air intakes for re-cooling the rear brakes and add on a diffuser.
"Paradoxically, there are more restrictions for the design of the rear wing than today, but its efficiency will be increased tenfold by its further backed and raised positioning."
The expertise gained from Citroen's World Touring Car Championship program has been beneficial in development of its next generation WRC machine.
"We have made great strides in our understanding of the flow principles and aerodynamic performance since 2013 and the debut of the WTCC program.
"We have saved time in utilising the proven solutions. As the disciplines are different not everything was transferable.
"In circuit racing, there is a form of systematisation that doesn't exist in rallying. Thus, the compromises are more important. "
Further testing for the Chevron maker is scheduled for France in a few weeks.