Son of Troy Bayliss to make road racing debut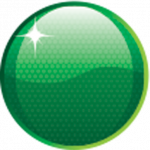 The son of three-time World Superbike champion Troy Bayliss will make his road racing motorcycle debut at Morgan Park this weekend.
Oli Bayliss, the youngest of Troy's three children, is set to ride an 80cc bike in the GP Juniors Australia category at the Queensland circuit.
The 12-year-old from the Gold Coast has competed in dirt races for several years but is now keen to tackle tarmac.
GP Juniors Australia is a four round national championship designated for 12-16 year-olds.
The GP Juniors are split into two age groups and three classes, two of which are Australian Championship classes.
"He is really looking forward to it and has been on to me for a while about getting out on the bitumen," said 2001, 2006 and 2008 World Superbike champion Troy Bayliss.
"Morgan Park isn't too far away from us, so it is easy to get to and we would like to be a part of GP Juniors Australia. It's a great concept and provides a great foundation to start with.
"He is super excited but we are not expecting too much so we will be going out there for him to have a ride and go out and have a bit of fun."
Oli will be up against teenagers with a few years experience on the tarmac. The field includes the likes of Victorians, Scott Nicholson and Ben Bramich as well as Joel Kelso from the Northern Territory.
The category is one of several to feature on the Motorcycle Sportsmen of Queensland, Pirelli Southern Downs Road Race and Queensland Road Race Championship bill.
Bayliss is the latest son of an Australian motorcycle legend to compete following in the footsteps of Remy Gardner, son of the 1987 world champion Wayne.
Gardner is competing in the Moto3 World Championship and Spain's CEV Moto2 series, taking his maiden victory in the latter last weekend.