Quinn poised for Pikes Peak challenge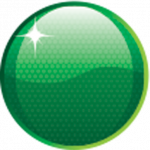 Tony Quinn feels ready for his next bucket list challenge as he prepares to tackle the famous Pikes Peak hillclimb event in America at the end of the month.
The Australian GT Championship owner is one of 100 drivers to receive a special one-off invite to compete at the 100th anniversary of the iconic hillclimb on June 26.
Quinn will take on the 20km Rocky Mountain course behind the wheel of his specially built 3.8 litre twin-turbo Ford Focus hillclimb car.
He secured an invite to the event courtesy of recommendations from former IndyCar racer Robby Gordon and hillclimb specialist Monster Tajima.
The Scotsman stepped up his preparations by taking part in a successful recce on the 156 turn stage earlier this month in a Ford Mustang.
"I feel pretty special to be part of it," says Quinn.
"Thankfully my fear of heights didn't bother me at all and the road, which I was very worried about, isn't nearly as tricky as I thought it would be.
"One of my biggest fears was that I wouldn't be competitive and that my guts would be churning inside but it's actually a really enjoyable road to drive.
"It's very steep and tight in places but it's beautiful countryside and it reminded me of parts of the South Island of New Zealand. It's quite majestic and I'm really looking forward to the event now."
Despite his rookie status, Quinn is confident he can post a competitive time on his event debut.
German Dominic Dobson won last year's event by clocking a 10 minutes 15.289s time on the tarmac course in a Radical SR8.
"I think the car will go really well and I'm looking forward to posting a good time but it's the same as any other race," added Quinn.
"The stars have to align for you and if they don't any mistake you make will be punished."
Quinn has flown to Ireland prior to the Pikes Peak hillclimb to contest this weekend's Donegal International Rally.