More details on Matt Mingay's injuries revealed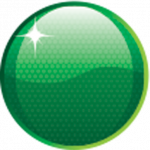 High profile stuntman and action athlete Matt Mingay is making positive progress in recovery as more details of his shocking injuries have been disclosed.
Mingay had a five-hour operation to repair the lower half of his face which included inserting a prosthetic jaw/chin as part of the reconstruction process.
The family has now confirmed to Speedcafe.com that Mingay, who was unresponsive when he arrived at the Detroit Receiving Hospital, also suffered some bleeding and bruising of the brain along with a fractured T1 vertebra.
Mingay was involved in an horrific accident when the Stadium Super Truck he was driving rolled and went into the barrier which sheared the roof off on Lap 2 of the second race at the Detroit IndyCar race around the Belle Isle Circuit earlier this month.
The 39-year-old also had significant amounts of blood in his lungs which had to be quickly drained on his arrival at the hospital.
After being taken off the breathing ventilator last week, Mingay was able to walk, with assistance, a few 'laps' of his ward last Friday.
With the support of his friends and family, Mingay continues to show slow but gradual improvement daily as he faces a lengthy recovery period.
Support via a donation for Matt and his family can be made at https://www.gofundme.com/mingayfund