Historic F1 cars in Taupo 2017 visit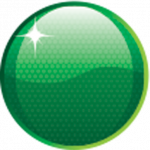 Formula One machines from the 1960's and 1970's will celebrate the 50th anniversary of New Zealand's only Grand Prix World Champion, Denny Hulme at Bruce McLaren Motorsport Park, Taupo, from January 28-29.
Among the F1 cars which will participate in the commemorative meeting is the Gordon Coppuck-designed McLaren M26 which made one start during James Hunt's F1 Championship-winning season in 1976.
Now in the hands of Frank Lyons, the president of Great Britain's Historic Sports Car Club, the M26 went on to win three F1 races, and along with Hunt, it was also campaigned by Jochen Mass and Patrick Tambay.
Another likely Taupo starter is an M23 McLaren which was the focus of the film Rush which centred on the 1976 F1 season highlighted by Hunt (McLaren) and Niki Lauda's (Ferrari) ferocious battle and the Austrian's near-life ending Nurburgring crash.
An M23 was the model which took Hulme to the last of his eight grand prix triumphs in the Argentine Grand Prix in 1974.
Auckland father and son duo, Peter and Aaron Burson are also expected to run their 1974 BRM P201 and 1976 BRM P207 F1 machines.
Taupo resident Chris Amon, considered one of the best drivers never to win an F1 grand prix, is looking forward to the machinery from the era where he competed in 96 races for a number of outfits including Lotus and Ferrari.
"I'm really looking forward to the appearance of the vehicles from my era where the sound and visual experience was so much different from today," 1966 Le Mans 24 Hour winner Amon said.
Englishman Ron Maydon is hoping to compete at Taupo in the extremely rare 1974 Amon AF101 that dates back to Amon's time as both a Grand Prix driver and constructor.
The Taupo meeting will feature a revival of the Race of Champions that was held each year from 1965 to 1979 pitting F1s against the muscular Formula 5000s that are the mainstay of historic single-seater racing in this part of the world.
Doubling as a round of the popular F5000 Tasman Cup Revival Series, the Race of Champions revival will see the local F5000 drivers trying to repeat the historic victory of Englishman Peter Gethin in 1973, the only time a F5000 beat the lighter and more nimble F1 cars.
At least two examples of the F5000 Chevron B24 used by Gethin on that day are expected to race at Taupo.