Nissan GT Academy returns to Australia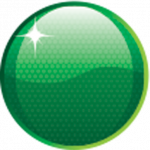 Nissan has confirmed it will once again host its GT Academy initiative in Australia this year.
This will be the third occasion the gamer to racing driver program will take place in the country following on from the success of Queenslander Matt Simmons, who was triumphant last year.
The former postal worker won a lucrative factory Nissan GT3 drive in Europe's Blancpain Endurance Series after seeing off a host of the world's best gamers.
Australia will be among six territories to host GT Academy competitions as Nissan goes in search of its next wave of gamers to transform into professional racing drivers.
The manufacturer will offer the winner an intense driver development program resulting in an international licence and a chance to race for Nissan in an endurance event.
Launched globally eight years ago, the program has launched the careers of Lucas Ordonez, Jann Mardenborough and Wolfgang Reip.
"I entered the GT Academy competition to achieve my dream of becoming a professional racing driver", said Simmons, winner of the 2015 International GT Academy.
"GT Academy is an opportunity to make your racing dream come true. To make the most of it, you have to believe in yourself and your abilities but most of all, enjoy the experience."
The Nissan GT Academy launches in August with live events across the six participating territories.
Live events will be hosted at shopping malls, universities, Nissan dealerships and theme parks.
The 20 fastest drivers will qualify for a territory final to take place between August and September.
Click here to find out more information on how to enter.