VIDEO: Driver escapes Winton Lamborghini fire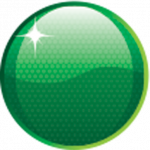 Matt Turnbull was forced to make a rapid exit from his Lamborghini Gallardo during Round 2 of the Australian GT Trophy at Winton.
A fire broke out in the cabin on the opening lap of Race 1, before the team managed to return the car to the track to finish sixth in Race 2.
Ironically, Turnbull's Lamborghini races in the colours of his company Fire Rating Solutions, which installs fire protection systems in commercial buildings.