Rosberg left to rue costly Hamilton bump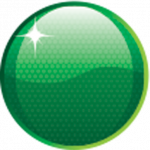 Opening corner contact from team-mate Lewis Hamilton proved disastrous for Nico Rosberg in a Canadian Grand Prix that saw his points lead dramatically reduced.
Rosberg dropped from third to 10th on the opening lap after wheel-to-wheel contact from Hamilton saw him bumped wide on the outside at Turn 1.
While Hamilton won the race, the German took the flag just fifth after a fraught race that also included a slow puncture and a late spin.
The spin, which ultimately did not cost a position, came as Rosberg attempted to pass Max Verstappen on the penultimate lap.
Rosberg now leads the championship by just nine points from Hamilton, who had trailed by 43 points just two races ago.
"I had a decent start, Lewis had a really bad one and I was aware that my position was on the outside," recounted Rosberg of the opening corner.
"In Barcelona I gave it a go around the outside of Lewis (at Turn 1) and it worked out really well.
"I tried the same again today and he did a really hard racing manoeuvre and we touched and I was off and it didn't work out.
"I was very pissed off in the moment, but that's racing in the end and it's my job to make sure I'm in front next time.
"It was very costly for me because I lost a lost of places and it was an uphill battle trying to fight back.
"We were running low on fuel which is why I couldn't really attack Max properly at the end.
"He did a very good job to defend when I was attacking, but then I had to drop back and save fuel and then try again.
"In the end it went completely pear-shaped and I spun but managed to carry it home still. It was a frustrating race."