Ricciardo laments 'scrappy' Canadian GP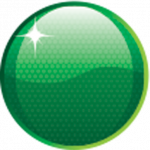 Daniel Ricciardo believes that being stuck behind team-mate Max Verstappen during the early stages proved costly to his Canadian Grand Prix chances.
The Australian started ahead of Verstappen in fourth but lost track position while avoiding a rejoining Nico Rosberg at Turn 2.
That, says Ricciardo, proved a key point in his race as Verstappen later elected against yielding the place when warned via radio not to hold up his team-mate.
Verstappen went on to finish fourth while Ricciardo was a lowly seventh.
"I had pretty good speed and I said on the radio I thought I'd be quicker in clean air," recalled Ricciardo post-race.
"I think it (not getting through on Verstappen) made a pretty big difference, but obviously it's done now so there's no point saying what could have been.
"We were definitely a lot quicker in clean air but we just struggled in traffic today.
"It killed the tyres quite quickly behind other cars so that was that."
A mistake later saw Ricciardo forced into an early second pitstop, where he lost time with a slow right-front tyre change.
"(There were) a few scrappy parts from my side and from the team's side," he added.
"Today was not a clean race from both of us.
"I locked a brake into Turn 13 and damaged the second set of tyres I had and then a few of the pitstops and calls were a bit average again.
"We've got to clean some things up for Sundays."
Team principal Christian Horner dismissed the early scenario with Verstappen.
"At that stage it looked like Daniel had more pace and Max was starting to get into a bit of degradation," he explained.
"Then Max's tyres started to clean up as soon as he was out of the DRS and it wasn't costing us as a team any time so we let them get on with it."
The 18-year-old Dutchman also downplayed the drama after taking the chequered flag.
"I was just saving my tyres," he said of the race's opening stages.
"I knew I couldn't keep up with the first two, so I was just controlling a bit, saving some fuel.
"Then when they gave me that message I started to push a bit and opened up the gap.
"Then there was no issue anymore."
Ricciardo drops to fourth in the standings after Montreal, while Verstappen is 22 points behind his team-mate in sixth.