Newgarden sustains fractured collarbone, hand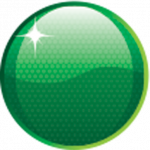 Medical officials have confirmed that Josef Newgarden has sustained fractures to his right clavicle and right hand following a sickening crash in the aborted Firestone 600 IndyCar race at Texas.
Already delayed from Saturday night following a day of rain, the race was marred on lap 42 by the crash triggered by Conor Daly losing control on Turn 4.
The subsequent contact saw Newgarden's Ed Carpenter Racing Chevrolet running sideways along the SAFER barrier cockpit first.
Daly (Dale Coyne Racing) was cleared of injury after being checked at the infield medical centre while Newgarden was flown to Parkland Memorial Hospital in Dallas.
IndyCar medical director doctor Geoffrey Billows said Newgarden is expected to be released from the hospital tonight.
Stan Sport is the only way to watch every round of the INDYCAR SERIES. Click here for all the action streaming ad-free, live and on demand.
"Thank you to Dallara, IndyCar, the Holmatro Safety Team and everyone we work with at Texas Motor Speedway," Newgarden said in a prepared statement.
"The car held up great and the response from the safety team was amazing.
"I'm banged up a little bit but I'm generally okay. That's all thanks to IndyCar and all the work everyone within the series does.
"I am feeling a little pain but I hope to be ready to rock and go again soon.
We had a great car today, it just did not go how we had planned. I feel bad for both Conor and myself but I'm glad Conor is okay as well.
"I'll be back out there fighting as soon as I can. Luckily I am all right, thank you again to everyone who helped me."
After a lengthy caution period to repair the damaged barrier and associated debris, the race was ultimately red flagged after 71 of its 248 laps when rain returned.
IndyCar has announced that the race will be completed on August 27.
VIDEO: Newgarden and Daly's crash