Hamilton dedicates win to Muhammad Ali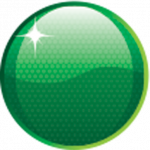 Lewis Hamilton paid tribute to the late Muhammad Ali following victory in the Canadian Grand Prix.
Hamilton's fifth win in Montreal came just days after the death of the legendary boxer and activist, aged 74.
The Mercedes driver recited Ali's famed "float like a butterfly, sting like a bee" quote on the slowdown lap before later saying he had felt like he was "floating" during the closing stages.
"That guy was an inspiration and will be forever to so many people, how he was and how he fought," said Hamilton of Ali post-race.
"I don't know why but the last 15 to 20 laps I was thinking about him and some of his fights.
"I was able to flow with the car for some reason today and it was almost like 'float like a butterfly, sting like a bee'.
"I very rarely do dedicate races to anyone but I think it's an honour for me to be able to do so for him."
Hamilton's victory came after completing the race with just a single tyre change while rivals Ferrari elected to pit Sebastian Vettel twice.
Admitting that Mercedes' pre-race plan had been to two-stop, Hamilton said he was concerned by tyre wear during the race.
"I wasn't sure how far the ultra soft would go, said Hamilton of his first stint, which was more than twice the length of Vettel's," he said.
"I saw graining when I was behind Seb so I was a bit nervous about it.
"It seemed to last. I could have kept going (even further) on the ultra softs.
"We swapped and it was a long stint (to the chequered flag).
"The information said that the tyre would last a long time and it was a beauty.
"I didn't push too much on it at the beginning but I was very conscious that this guy (Vettel) was pushing.
"I was enjoying the battle with him. He was so quick, they gave us a run for the money and I happened to be on a one stop."