Logano scores milestone win at Michigan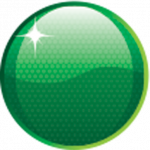 Joey Logano scored his first win of the year with victory at Michigan International Speedway on a banner day for Team Penske with its 50th NASCAR triumph with the Blue Oval.
It was also the 100th race win for Roush Yates Engines.
Starting from pole position Logano led 138 of the 200 laps, heading home Chase Elliott on what is also considered the home track for Penske. It was his 15th Sprint Cup career win, making him the 10th winner this season.
Logano was the class of the field, with one of the keys being restarts after caution periods. The race featured new aerodynamic rules designed to reduce downforce and sideforce. The effect was destabilisation, especially on restarts.
Logano was untouchable on the final three restarts as he repeatedly pulled away at the wave of the green flag.
"What a great race car. To win here in Roger's backyard and Ford's backyard, this is always a big win for us here," said Logano.
"What a crazy race with the low downforce and with more cautions and more opportunity to screw up pretty much.
"The cars didn't have much grip and there was a lot of sliding around.
"Catching the traffic at the right time and knowing which lanes work best for you and understanding the cars that you are racing.
"We had plenty of opportunity to see what others cars were good on restarts and you kind of keep that mental notebook as you go."
Kyle Larson came home third in the Chip Ganassi Racing No. 42 Chevrolet. Brad Keselowski and Kevin Harvick rounded out the top five.
Kyle Busch and Dale Earnhardt Jr. had tough outings. Busch was sidelined early with an engine failure, marking a fourth-straight finish of 30th or worse for the reigning Sprint Cup champion.
Earnhardt was caught up in a crash that also forced AJ Allmendinger out of the race. Rookie Chris Buescher slid up into Earnhardt and then into Allmendinger.
Also having a wild ride was Denny Hamlin who turned around at the start/finish line and just missed the pit wall before hitting the inside fence at pit exit.
NASCAR has a rare weekend off before heading to the first of two road course races of the year at Sonoma Raceway outside San Francisco.
VIDEO: Race wrap

RESULTS: FireKeepers 400 – Michigan International Speedway
| | | | | | | | | | |
| --- | --- | --- | --- | --- | --- | --- | --- | --- | --- |
| POS. | CAR # | DRIVER | MAKE | START | LAPS | LAPS LED | STATUS | POINTS | BONUS PTS |
| 1 | 22 | Joey Logano | Ford | 1 | 200 | 138 | Running | 45 | 5 |
| 2 | 24 | Chase Elliott | Chevrolet | 10 | 200 | 35 | Running | 40 | 1 |
| 3 | 42 | Kyle Larson | Chevrolet | 7 | 200 | 1 | Running | 39 | 1 |
| 4 | 2 | Brad Keselowski | Ford | 15 | 200 | 10 | Running | 38 | 1 |
| 5 | 4 | Kevin Harvick | Chevrolet | 29 | 200 | 0 | Running | 36 | 0 |
| 6 | 19 | Carl Edwards | Toyota | 11 | 200 | 0 | Running | 35 | 0 |
| 7 | 14 | Tony Stewart | Chevrolet | 3 | 200 | 0 | Running | 34 | 0 |
| 8 | 3 | Austin Dillon | Chevrolet | 8 | 200 | 0 | Running | 33 | 0 |
| 9 | 1 | Jamie McMurray | Chevrolet | 14 | 200 | 0 | Running | 32 | 0 |
| 10 | 41 | Kurt Busch | Chevrolet | 17 | 200 | 0 | Running | 31 | 0 |
| 11 | 31 | Ryan Newman | Chevrolet | 6 | 200 | 1 | Running | 31 | 1 |
| 12 | 78 | Martin Truex Jr | Toyota | 2 | 200 | 10 | Running | 30 | 1 |
| 13 | 5 | Kasey Kahne | Chevrolet | 23 | 200 | 0 | Running | 28 | 0 |
| 14 | 20 | Matt Kenseth | Toyota | 19 | 200 | 0 | Running | 27 | 0 |
| 15 | 6 | Trevor Bayne | Ford | 13 | 200 | 0 | Running | 26 | 0 |
| 16 | 48 | Jimmie Johnson | Chevrolet | 16 | 200 | 4 | Running | 26 | 1 |
| 17 | 21 | Ryan Blaney | Ford | 5 | 200 | 0 | Running | 24 | 0 |
| 18 | 27 | Paul Menard | Chevrolet | 32 | 200 | 1 | Running | 24 | 1 |
| 19 | 16 | Greg Biffle | Ford | 18 | 200 | 0 | Running | 22 | 0 |
| 20 | 34 | Chris Buescher | Ford | 22 | 200 | 0 | Running | 21 | 0 |
| 21 | 10 | Danica Patrick | Chevrolet | 25 | 200 | 0 | Running | 20 | 0 |
| 22 | 23 | David Ragan | Toyota | 35 | 200 | 0 | Running | 19 | 0 |
| 23 | 15 | Clint Bowyer | Chevrolet | 34 | 200 | 0 | Running | 18 | 0 |
| 24 | 95 | Ty Dillon | Chevrolet | 21 | 200 | 0 | Running | 0 | 0 |
| 25 | 38 | Landon Cassill | Ford | 28 | 200 | 0 | Running | 16 | 0 |
| 26 | 43 | Aric Almirola | Ford | 30 | 200 | 0 | Running | 15 | 0 |
| 27 | 55 | Cole Whitt | Chevrolet | 36 | 200 | 0 | Running | 14 | 0 |
| 28 | 46 | Michael Annett | Chevrolet | 39 | 200 | 0 | Running | 13 | 0 |
| 29 | 17 | Ricky Stenhouse Jr | Ford | 12 | 199 | 0 | Running | 12 | 0 |
| 30 | 30 | Josh Wise | Chevrolet | 37 | 197 | 0 | Running | 11 | 0 |
| 31 | 98 | Reed Sorenson | Chevrolet | 40 | 194 | 0 | Running | 10 | 0 |
| 32 | 13 | Casey Mears | Chevrolet | 24 | 189 | 0 | Running | 9 | 0 |
| 33 | 11 | Denny Hamlin | Toyota | 4 | 188 | 0 | Accident | 8 | 0 |
| 34 | 83 | Matt DiBenedetto | Toyota | 31 | 185 | 0 | Running | 7 | 0 |
| 35 | 7 | Regan Smith | Chevrolet | 33 | 179 | 0 | Running | 6 | 0 |
| 36 | 44 | Brian Scott | Ford | 26 | 154 | 0 | Accident | 5 | 0 |
| 37 | 32 | Jeffrey Earnhardt | Ford | 38 | 101 | 0 | Accident | 4 | 0 |
| 38 | 47 | AJ Allmendinger | Chevrolet | 20 | 62 | 0 | Accident | 3 | 0 |
| 39 | 88 | Dale Earnhardt Jr | Chevrolet | 27 | 61 | 0 | Accident | 2 | 0 |
| 40 | 18 | Kyle Busch | Toyota | 9 | 52 | 0 | Engine | 1 | 0 |
STANDINGS
| | | | | | | | | |
| --- | --- | --- | --- | --- | --- | --- | --- | --- |
| POS | DRIVER | POINTS | BEHIND | STARTS | WINS | TOP 5 | TOP 10 | DNF |
| 1 | Kevin Harvick | 526 | Leader | 15 | 1 | 7 | 12 | 0 |
| 2 | Kurt Busch | 496 | -30 | 15 | 1 | 5 | 13 | 0 |
| 3 | Brad Keselowski | 480 | -46 | 15 | 2 | 6 | 10 | 0 |
| 4 | Carl Edwards | 472 | -54 | 15 | 2 | 5 | 10 | 2 |
| 5 | Joey Logano | 455 | -71 | 15 | 1 | 5 | 9 | 2 |
| 6 | Chase Elliott | 453 | -73 | 15 | 0 | 6 | 11 | 1 |
| 7 | Jimmie Johnson | 441 | -85 | 15 | 2 | 6 | 7 | 1 |
| 8 | Martin Truex Jr | 433 | -93 | 15 | 1 | 2 | 6 | 0 |
| 9 | Kyle Busch | 417 | -109 | 15 | 3 | 9 | 9 | 4 |
| 10 | Matt Kenseth | 409 | -117 | 15 | 1 | 2 | 6 | 2 |
| 11 | Dale Earnhardt Jr | 383 | -143 | 15 | 0 | 5 | 6 | 4 |
| 12 | Austin Dillon | 381 | -145 | 15 | 0 | 3 | 7 | 1 |
| 13 | Denny Hamlin | 380 | -146 | 15 | 1 | 4 | 6 | 3 |
| 14 | Jamie McMurray | 374 | -152 | 15 | 0 | 1 | 3 | 0 |
| 15 | Ryan Newman | 369 | -157 | 15 | 0 | 0 | 4 | 1 |
| 16 | Ryan Blaney | 364 | -162 | 15 | 0 | 1 | 6 | 1 |
| 17 | Kasey Kahne | 353 | -173 | 15 | 0 | 2 | 5 | 1 |
| 18 | Trevor Bayne | 345 | -181 | 15 | 0 | 1 | 3 | 0 |
| 19 | Kyle Larson | 341 | -185 | 15 | 0 | 3 | 4 | 2 |
| 20 | AJ Allmendinger | 337 | -189 | 15 | 0 | 1 | 3 | 1 |
| 21 | Ricky Stenhouse Jr | 337 | -189 | 15 | 0 | 1 | 2 | 1 |
| 22 | Paul Menard | 289 | -237 | 15 | 0 | 0 | 1 | 3 |
| 23 | Clint Bowyer | 270 | -256 | 15 | 0 | 0 | 2 | 1 |
| 24 | Greg Biffle | 267 | -259 | 15 | 0 | 0 | 0 | 3 |
| 25 | Danica Patrick | 265 | -261 | 15 | 0 | 0 | 0 | 3 |
| 26 | Aric Almirola | 264 | -262 | 15 | 0 | 0 | 0 | 3 |
| 27 | Landon Cassill | 237 | -289 | 15 | 0 | 0 | 0 | 0 |
| 28 | Casey Mears | 221 | -305 | 15 | 0 | 0 | 0 | 0 |
| 29 | David Ragan | 208 | -318 | 15 | 0 | 0 | 0 | 2 |
| 30 | Brian Scott | 197 | -329 | 15 | 0 | 0 | 0 | 1 |
| 31 | Regan Smith | 186 | -340 | 15 | 0 | 0 | 1 | 2 |
| 32 | Chris Buescher | 182 | -344 | 15 | 0 | 0 | 0 | 2 |
| 33 | Michael McDowell | 161 | -365 | 12 | 0 | 0 | 0 | 0 |
| 34 | Matt DiBenedetto | 158 | -368 | 15 | 0 | 0 | 1 | 4 |
| 35 | Tony Stewart | 152 | -374 | 7 | 0 | 0 | 2 | 1 |
| 36 | Cole Whitt | 133 | -393 | 13 | 0 | 0 | 0 | 4 |
| 37 | Michael Annett | 124 | -402 | 15 | 0 | 0 | 0 | 3 |
| 38 | Brian Vickers | 86 | -440 | 5 | 0 | 0 | 1 | 1 |
| 39 | Josh Wise | 72 | -454 | 13 | 0 | 0 | 0 | 3 |
| 40 | Jeffrey Earnhardt | 48 | -478 | 9 | 0 | 0 | 0 | 1 |
| 41 | Reed Sorenson | 46 | -480 | 9 | 0 | 0 | 0 | 3 |
| 42 | Michael Waltrip | 42 | -484 | 2 | 0 | 0 | 0 | 0 |
| 43 | Bobby Labonte | 34 | -492 | 2 | 0 | 0 | 0 | 0 |
| 44 | David Gilliland | 24 | -502 | 1 | 0 | 0 | 0 | 0 |
| 45 | Robert Richardson | 3 | -523 | 1 | 0 | 0 | 0 | 1 |
| 46 | Ty Dillon | 0 | -526 | 7 | 0 | 0 | 0 | 0 |
| 47 | Jeb Burton | 0 | -526 | 1 | 0 | 0 | 0 | 0 |
| 48 | Joey Gase | 0 | -526 | 3 | 0 | 0 | 0 | 0 |
| 49 | Ryan Ellis | 0 | -526 | 1 | 0 | 0 | 0 | 0 |