Rhodes wins third Finke Desert race prologue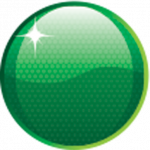 The South Australian crew of Jack Rhodes and David Pullino have set the fastest time in the Prologue for the 2016 Tatts Finke Desert Race.
Driving their Jimco Aussie Special Nissan 3500cc, the pair were fastest around the 8.3km Prologue course.
It is the third time that Rhodes has been fastest in the official prelude to the offroad event, adding to his efforts last year with Pullino and in 2012 with navigator Craig Mattingly.
Rhodes and Pullino completed the course in 5:12s ahead of last year's Tatts Finke Desert Race winners Shannon and Ian Rentsch in the #1 Jimco Buggy Nissan 3500cc.
West Australians Beau Robinson and Stephen Ketteridge-Hall were in their Geiser Brothers Trophy truck Chev 6000cc.
Dakar champion and four time Tatts Finke Desert Race bike winner Toby Price and Kyle Pfitzner in the #487 Geiser Brothers Trophy Truck Chev 6000cc were 18th fastest.
Price, who is attempting double duties in the year's event by racing in both the bike and car divisions, had a less than desirable start to the event when he rolled the vehicle yesterday in pre-running as a result of a suspected suspension failure.
Tomorrow's race for cars commences at 7.15am (local time) for leg 1 of the event that takes the field 226km from the Alice Springs start to the overnight stop at Finke before returning to Alice Springs on Monday.