Logano takes Michigan pole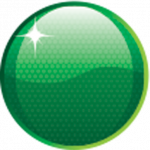 Joey Logano put a smile on the face of team owner Roger Penske by taking the pole at the NASCAR Sprint Cup Series at Michigan International Speedway.
Considered the home track of Penske, speedway is also in his home state and also that of the US motor industry, including Ford.
Logano drove the Team Penske No. 22 Ford to a best lap of 321.156 km/h (199.557 mph) in the third and final session. The pole is Logano's second of the season, second at the 2-mile track and 16th of his Sprint Cup career. He won from the pole at Michigan in August of 2013.
"It just feels really good because the last couple of weeks we've come in second in the final round," said Logano.
"We've been qualifying really well with this 22 car, we just haven't had the pole, so it's really nice to finally break through and get a pole with this new package. It really goes to show how great this Team Penske is on preparing cars from the shop and really not knowing what they're coming to. It has some great adjustability in it and a fast car, obviously."
"Couldn't be more proud of the team with our qualifying efforts as of recently, it's just we finally won the right round — the last one."
Martin Truex Jr. will share the front row, with Tony Stewart again showing his qualifying ford by being third quickest ahead of Denny Hamlin and rookie Ryan Blaney.
This weekend all cars are running under new aerodynamic rules designed to reduce downforce and sideforce. The pole-winning speed was well under the track record of 332.429km/h (206.558 mph) set by Jeff Gordon in August 2014.
QUALIFYING: FireKeepers Casino 400 – Michigan International Speedway
 

| POS. | CAR # | DRIVER | MAKE | SPONSOR | MPH | TIME | GAP |
| --- | --- | --- | --- | --- | --- | --- | --- |
| 1 | 22 | Joey Logano | | Shell Pennzoil | 199.557 | 36.080 | Leader |
| 2 | 78 | Martin Truex Jr | | Furniture Row | 199.016 | 36.178 | –0.098 |
| 3 | 14 | Tony Stewart | | Rush Truck Centers / Mobil 1Chevrolet SS | 198.950 | 36.190 | –0.110 |
| 4 | 11 | Denny Hamlin | | FedEx Office | 198.774 | 36.222 | –0.142 |
| 5 | 21 | Ryan Blaney | | Motorcraft / Quick Lane Tire + Auto Center | 198.588 | 36.256 | –0.176 |
| 6 | 31 | Ryan Newman | | Grainger | 198.369 | 36.296 | –0.216 |
| 7 | 42 | Kyle Larson | | Target | 198.194 | 36.328 | –0.248 |
| 8 | 3 | Austin Dillon | | Dow Salutes Veterans | 198.014 | 36.361 | –0.281 |
| 9 | 18 | Kyle Busch | | M&M's RWB | 197.819 | 36.397 | –0.317 |
| 10 | 24 | Chase Elliott | | NAPA Auto Parts | 197.352 | 36.483 | –0.403 |
| 11 | 19 | Carl Edwards | | Subway | 196.549 | 36.632 | –0.552 |
| 12 | 17 | Ricky Stenhouse Jr | | Fifth Third Bank Ford Fusion | 195.111 | 36.902 | –0.822 |
| 13 | 6 | Trevor Bayne | | Advocare Ford Fusion | 197.873 | 36.387 | –0.307 |
| 14 | 1 | Jamie McMurray | | McDonald's | 197.753 | 36.409 | –0.329 |
| 15 | 2 | Brad Keselowski | | Miller Lite | 197.569 | 36.443 | –0.363 |
| 16 | 48 | Jimmie Johnson | | Kobalt | 197.498 | 36.456 | –0.376 |
| 17 | 41 | Kurt Busch | | Haas Automation / Monster Energy Chevrolet SS | 197.179 | 36.515 | –0.435 |
| 18 | 16 | Greg Biffle | | Ford EcoBoost Ford Fusion | 196.856 | 36.575 | –0.495 |
| 19 | 20 | Matt Kenseth | | Dollar General | 196.533 | 36.635 | –0.555 |
| 20 | 47 | AJ Allmendinger | | Kroger / Hungry Jack / Crisco | 196.490 | 36.643 | –0.563 |
| 21 | 95 | Ty Dillon | | Red Kap / Nexteer Automotive Chevy SS | 196.207 | 36.696 | –0.616 |
| 22 | 34 | Chris Buescher | | CSX – Play it Safe | 196.137 | 36.709 | –0.629 |
| 23 | 5 | Kasey Kahne | | Farmers Insurance | 196.127 | 36.711 | –0.631 |
| 24 | 13 | Casey Mears | | GEICO | 195.759 | 36.780 | –0.700 |
| 25 | 10 | Danica Patrick | | Nature's Bakery Chevrolet SS | 196.185 | 36.700 | –0.620 |
| 26 | 44 | Brian Scott | | Albertsons Companies Ford | 196.132 | 36.710 | –0.630 |
| 27 | 88 | Dale Earnhardt Jr | | Axalta | 196.078 | 36.720 | –0.640 |
| 28 | 38 | Landon Cassill | | MDS Transport | 195.961 | 36.742 | –0.662 |
| 29 | 4 | Kevin Harvick | | Outback Chevrolet SS | 195.934 | 36.747 | –0.667 |
| 30 | 43 | Aric Almirola | | Smithfield | 195.785 | 36.775 | –0.695 |
| 31 | 83 | Matt DiBenedetto | | Cosmo Motors | 195.408 | 36.846 | –0.766 |
| 32 | 27 | Paul Menard | | Knauf / Menards | 194.805 | 36.960 | –0.880 |
| 33 | 7 | Regan Smith | | Nikko RC / Toy State Chevrolet | 193.668 | 37.177 | –1.097 |
| 34 | 15 | Clint Bowyer | | 5-Hour Energy | 192.725 | 37.359 | –1.279 |
| 35 | 23 | David Ragan | | Weaver Media | 192.704 | 37.363 | –1.283 |
| 36 | 55 | Cole Whitt | | TBD | 191.225 | 37.652 | –1.572 |
| 37 | 30 | Josh Wise | | Curtis Key Plumbing | 189.823 | 37.930 | –1.850 |
| 38 | 32 | Jeffrey Earnhardt | | Can – Am | 189.120 | 38.071 | –1.991 |
| 39 | 46 | Michael Annett | | Allstate Peterbilt Group | 187.705 | 38.358 | –2.278 |
| 40 | 98 | Reed Sorenson | | TBD | 185.620 | 38.789 | –2.709 |