Michael Dunlop takes stunning Senior TT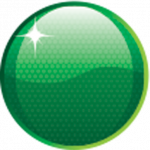 Michael Dunlop shattered his own outright lap record at the Isle of Man Senior TT, with an average speed of 215.591km/h (133.962mph) on his BMW.
In a repeat of Saturday's opening Superbike race, Dunlop got the better of Ian Hutchinson and John McGuinness with his eventual winning margin a commanding 31.4 seconds
The race and week ended on another sombre note with 32-year-old English racer Andrew Soar losing his life during the Senior TT, and Sidecar driver Ian Bell (52 years of age) also fatally injured. They were the third and fourth killed during the race week, after Australian Sidecar racer Dwight Beare and Superbike rider Paul Shoesmith crashed earlier in the event.
In the second Sidecar race, Ben and Tom Birchall backed-up to win their second race of the week and fourth on the Mountain Course.
The Birchall's fended off Sidecar legend Dave Molyneux with Daniel Sayle on the opening lap, before but they retired. That left a comfortable lead, with the eventual winning margin being 38.7 seconds from John Holden/Andy Winkle with Tim Reeves/Patrick Farrance taking the final podium spot.
The other major trophy to be handed out was the Joey Dunlop TT Championship awarded for the overall best rider of the TT race week. The results saw Hutchinson end with 115 points to be a comfortable winner over Harrison (80) and Michael Dunlop third with 70 points.
Meanwhile, Dan Hegarty won TT Privateer's Championship with 91 points to Jamie Coward's 72.