Vettel open to Ricciardo Ferrari move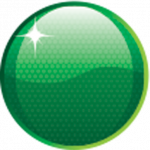 Sebastian Vettel says he'd have no problems with Daniel Ricciardo joining him at Ferrari, despite coming off second best against the Aussie at Red Bull two years ago.
Although Ricciardo appears unlikely to leave Red Bull ahead of next season, recent team mistakes in Spain and Monaco have clearly strained the relationship between the parties.
The most attractive seat on the market for 2017 is that at Ferrari currently held by Kimi Raikkonen, who has been teamed with Vettel for the last two years.
Vettel's single season alongside Ricciardo at Red Bull in 2014 saw the then four-time reigning champion comprehensively beaten before leaving for Ferrari.
"I raced with him in '14 and we didn't have any problems and I knew him before that," said Vettel when asked of a potential reunion with Ricciardo at Ferrari.
"I don't mind him. I like him. I think he's a strong guy and obviously he had a good season in 14.
"Last year and this year it's a bit difficult always to judge because you don't know what's going on internally, but, from what I know, he's a good guy."
Vettel however dismissed suggestions that he has unfinished business against the West Australian.
"I think 2014 is behind me and the way I look at it is different to the way people look at it and the way people remember," he said.
"Because at the end you always take the raw result – quite a simple approach, but it's not always that simple.
"The same as on a test day, when you say somebody is P1, he's P1 for many reasons, maybe not because he's the quickest."
Speaking in Montreal ahead of this weekend's Canadian Grand Prix, Ricciardo says he's "moved on" from the Monaco disaster.
Ricciardo was uncharacteristically critical of the Red Bull team in the direct aftermath of the race and admits he needed time to "cool off" before speaking with management.
The driver spoke with both team principal Christian Horner and engineer Simon Rennie over the phone, digesting both an apology and explanation of what happened.
"It was just to get some clarity on everything," he said of the conversations.
"There's going to be some new software they've now put in for strategy and some live stuff during the race that can obviously make us more prepared, and if there are some late calls again, to make sure that everything's put in place.
"Yes, obviously I had plenty of questions to ask but they answered them with confidence and that's all I needed to hear."