Heineken signs major F1 sponsorship deal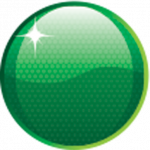 Heineken has struck a major partnership with Formula One Management that the beer giant promises will revolutionise the sport.
Estimated to be worth USD$250 million ($337m AUD) to the championship, the seven-year deal includes title sponsorship of three races alongside pouring, activation and access rights at the majority of F1 events.
Planned marketing around the events will include circuit branding, television commercials, digital activations, live fan experiences and packaging/point-of-sale promotions.
David Coulthard and Sir Jackie Stewart have been named as ambassadors for the extensive program, which will feature its "If You Drive, Never Drink" campaign.
Senior Heineken brand director Gianluca Di Tondo believes asserts that the marketing potential of F1 has to date been largely unexploited, particularly online.
The company is said to have struck a deal to broadcast F1 footage on the web, with social media playing a key role in its plans.
F1 and its commercial chief Bernie Ecclestone have been criticised in recent years for continuing to focus heavily on traditional television broadcast rights at the expense of the internet.
"F1 represents a unique opportunity for Heineken to engage with existing and potential consumers in important growth markets," said Di Tondo in announcing the deal.
"F1 delivers in three specific areas; strong commercial opportunities; expansion of our responsible drinking platform in new and innovative ways; and enabling skill transfers between F1 and our employees.
"This partnership complements our existing global platforms, enabling us to reach F1's huge spectator numbers and 400 million unique television viewers every year.
"The hallmark of our long and successful relationships with UEFA Champions League, Rugby World Cup and the James Bond franchise is our passion to excite our consumers.
"We will be bringing this passion to Formula One."