Q&A: Webber 'absolutely ready' for Le Mans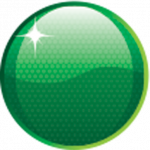 Mark Webber will head to the famed Le Mans 24 Hours on June 15-19 with a maiden victory firmly in his sights.
This year marks Webber's fifth Le Mans campaign and his third since leaving Formula 1 for a seat with Porsche, which won the race last year with its 919 Hybrid.
While the entry that Webber will share with co-drivers Brendon Hartley and Timo Bernhard carries the #1 thanks to its 2015 World Endurance Championship title, a Le Mans win remains elusive for the Australian.
Despite his WEC campaign being blighted by a crash for Hartley at Silverstone and mechanical trouble at Spa, Webber says he feels perfectly placed to break his Le Mans duck this time around.
QUESTION: Mark, let's firstly reflect on the season so far. Mixed fortunes for the Porsche team, but are there any positives that can be drawn for car #1?
MARK WEBBER: Absolutely there is a lot of positives. We've been the form car really, even though the points don't indicate that.
It's been a bit frustrating for us but at the end of the day we're not overly concerned by our form and our pace. We believe that's still in pretty good shape.
Also the reliability is something we believe to be in pretty good shape. You can never get too complacent with a race like Le Mans.
Brendon, Timo and myself feel like we're driving really well and from Le Mans last year, we know we've been extremely competitive as a trio.
We're #1 for a reason and we haven't had the smoothest start, but we're ready for Le Mans for sure.
QUESTION: There's been some testing in Spain since Spa. How did you feel it went?
WEBBER: That test in Aragon was honestly one of the most amazing tests that we've ever taken part in.
We have some ex-Audi personnel and they said that even when they were in their heyday they never achieved anything like that.
We were incredibly proud of how that test went. I think we did around 35 hours, fuel and tyres only and seven drivers over 8,500km, which is well, well clear of the Le Mans mileage.
But again, it wasn't Le Mans. We need to do that again and also with two cars. My personal focus is on car #1, but we need to have both running well through the race.
We're down to two now instead of three this year which is a little bit more intense, but the test was brilliant and we couldn't be better prepared for the race.
We're absolutely ready for it and we just need to go out and navigate our way through what is a tough 24 hours.
QUESTION: How hard is it to prepare for Le Mans when there are so many 'what ifs' that can occur throughout the course of the weekend?
WEBBER: You've just got to keep an open mind and not get too hung up on the variables, like the weather, the backmarkers and small issues with the car.
You've just got to tackle what's in front of you at the time and not lose energy and focus on what you can't control.
There's a lot that will come on the radar and we have to use our experience and composure, be tight as a team and communicate well.
QUESTION: It's a very intense weekend. Do you have a different approach to it from a personal stand point than you do for the other six hour races on the calendar?
WEBBER: Probably a little bit. Just the energy you need… you've got to be careful not to burn yourself up early in the week.
Monday through Saturday before you even start the race we are at the track, testing a lot.
The fans get incredible access which is great for them but also can be quite draining for the drivers to have to constantly facilitate some of the requests.
So you've got to keep an eye on that and manage your time and mentally get the sleep when you can.
The fitness is in the bank, I'm feeling very fit and am in good shape in that department.
You need to keep the small niggles, the colds and flus, away and just get to the line fresh, lean and hungry to drive as many stints as possible.
QUESTION: You, Timo and Brendon are the reigning champions in the WEC but that Le Mans win eludes you. How much do you want it?
WEBBER: It would be incredibly unique to get it.
Obviously we were leading in '14 with 90 minutes to go and had a problem with the car that was terminal. Then we were second last year.
We really are knocking on the door for the right result. Obviously we want to hit the middle step, but it's hard to achieve.
It takes one small error of judgement to make it very difficult for us to achieve it. We're aware of that and we've got tough competition.
Timo, Brendon and I don't want to finish second or third. We're going there to win the race. That's the goal.
We're not shy of saying it, but we're respectful of the event and know we've got a lot of work to do.