Hamilton, Vettel feature in Forbes rich list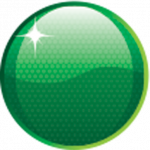 Formula 1 world champions Lewis Hamilton and Sebastian Vettel have featured on the annual Forbes list of the 100 highest earning athletes.
The three-times champion Hamilton made it as #11 on the list with four-times title holder Vettel at #19.
According to the earnings released by Forbes Magazine Hamilton raked in $US46 million ($61 million AUD) while Vettel earned $41m ($54m).
Among Hamilton's net earnings, $4m ($5.3m) was in endorsements for sponsors while Vettel's bounty included just $1m ($1.3m) for endorsements.
The list was topped by footballer Cristiano Ronaldo who is the world's highest earning athlete on $88m ($117m).
It topped that of Barcelona striker Lionel Messi who earned $81.4m ($108.7m) while basketball giant LeBron James was third on the list at $77.2m ($103m).
Mercedes star Hamilton and Ferrari's Vettel were the only two motor racing drivers to feature in the top 20, which is made up largely of NFL players and golfers.
The next highest earning motoring racing driver was McLaren's Fernando Alonso, who sits 24th on the list with an earn of $36.5m that includes $1.5m in endorsements.
NASCAR stars Dale Earnhardt Jr and Jimmie Johnson are 71st and 82nd respectively on $23.5m ($31.4m) and $22.2m ($29.6m).
Currently F1 points leader Nico Rosberg rounds out the motorsport representatives in 98th having earned $21m ($28m).
Top 20 athlete rich list
| | | |
| --- | --- | --- |
| Athlete | Sport | Earnings (US million) |
| Cristiano Ronaldo | Football | $88 |
| Lionel Messi | Football | $81.4 |
| LeBron James | Basketball | $77.2 |
| Roger Federer | Tennis | $67.8 |
| Kevin Durant | Basketball | $56.2 |
| Novak Djokovic | Tennis | $55.8 |
| Cam Newton | NFL | $53.1 |
| Phil Mickelson | Golf | $52.9 |
| Jordan Spieth | Golf | $52.8 |
| Kobe Bryant | Basketball | $50 |
| Lewis Hamilton | Motor Racing | $46 |
| Tiger Woods | Golf | $45.3 |
| Eli Manning | NFL | $45 |
| Joe Flacco | NFL | $44.5 |
| Tom Brady | NFL | $44.1 |
| Floyd Mayweather | Boxing | $44 |
| Rory McIlroy | Golf | $42.6 |
| Russell Wilson | NFL | $41.8 |
| Sebastian Vettel | Motor Racing | $41 |
| Philip Rivers | NFL | $38 |