Fellow Super Trucks racer recounts Mingay horror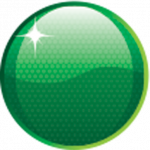 American Stadium Super Trucks racer Bill Hynes has told of the devastation in the immediate aftermath of Matt Mingay's sickening crash in Detroit.
In establishing a public funding raising campaign for the Gold Coast action athlete and stuntman's medical bills, Hynes has written a moving account of the scene moments after the accident at the Belle Isle IndyCar event.
Details of how the accident unfolded are yet to be officially disclosed.
Mingay remains in hospital after a five-hour operation on Sunday to insert a prosthetic chin.
CLICK HERE for the latest update on Mingay's condition.
"I was right behind Matt when this happened and I immediately knew it was a bad wreck," said Pennsylvania based entrepreneur Hynes, who runs three entries in the Super Trucks series.
"I felt helpless, I couldn't do a thing for him at that time, all I could do was pray.
"As we headed back to the pits I could see the ambulance leaving the track and I knew my friend was inside fighting for his life.
"From what I saw when I was behind him, it didn't look good at all. It's a sight I wish I could forget, but I never will.
"I couldn't get out of the truck fast enough. I went and found EJ Viso, Burt Jenner and Paul Morris (and) the look on all of our faces told the story more than any words could ever.
"We looked at the video and it confirmed our worst fears. Burt then noticed Matt's truck that was placed behind the pits and shouted "go look at the f***ing truck".
"We knew by his tone it was bad and for some reason we all looked at each other and paused before we went over.
"I guess each of us were preparing ourselves for what we would see. We all went to check it out and were told to not go near it, however nothing was going to stop us from seeing what our good friend and fellow driver had just went through.
"Emotions were very high and we almost had a full on brawl with anyone that got in our way. I won't even describe how the truck looked, because I cannot even come up with the words for it.
"I've seen many racing accidents in my day and this was one the bad ones. It is true, Matt had some bad facial injuries that I won't go into detail about.
"Matt is a modern day warrior and from the minute of impact he started fighting for his life, he fought for his wife, his son and all his fans and he didn't give up.
"He is still in Detroit Receiving Hospital with his amazing wife by his side, together they fight.
"I couldn't help him when I was on the track that day, however now it's my time to help. We created this go fund me page to raise money for his medical bills and daily living expenses.
"Insurance will cover some of the expenses, but not all. Matt's job is to entertain and wow fans all over the world. That's how he is paid and he won't be able to do that while he is in the hospital.
"I want to surpass this goal of $100k (USD) so that the only thing that Matt has to think about is getting better and jumping back on his Harley or taking people for rides in his drift car!
"Many people have come to me over the years for donations, support and favors and I have never asked for anything in return.
"Today that changes. I am asking all of my friends and family to donate to this man, he is a loving father to his son and a great husband to his wife Sheena.
"This could have happened to anyone on the track that day.
"However, if someone told Matt prior to the race what was going to happen to one of the drivers, he is the type of guy that would say 'let it happen to me, I'll take one for my brothers and I will fight' he would also selfishly say 'I'll do it because chicks love scars' – well Matt, we love you"!!"
The Mingay fundraising campaign is currently at $USD18,558.
CLICK HERE to visit the page on GoFundme.