Q&A: Ryan Briscoe on Le Mans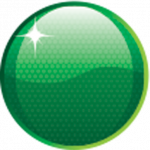 Ford is launching a powerful bid in an effort to repeat its success at Le Mans 50 years ago with a four-car GT line-up.
Chip Ganassi Racing will try to revive one of the Blue Oval's finest moments when Kiwis Bruce McLaren and Chris Amon won Le Mans in 1966, famously stopping Ferrari's domination of the classic sports car torture test.
The American team sees Ryan Briscoe team-up with Ganassi's IndyCar superstar Scott Dixon and accomplished English driver Richard Westbrook in the #69 Ford.
Ganassi's other line-ups include Billy Johnson, Stefan Mucke and Olivier Pla in the #66 GT, Marino Franchitti, Andy Priaulx and Harry Tincknell to crew the #67, while Sebastien Bourdais, Joey Hand and Dirk Muller will be in charge of the #68.
Briscoe's previous Le Mans experience saw him part of the L5 Motorsports LMP2 entry alongside Scott Tucker and Marino Franchitti, which failed to be classified as a finisher in the 2013 event.
The Sydney-born driver returned last year however the Corvette he was to share with Antonio Garcia and Jan Magnussen crashed heavily in Thursday night qualifying at the hands of the latter and did not make the start.
Briscoe sat down to answer some key questions about the twice-around-the-clock epic with Ford Racing in the US.
QUESTION: How do you prepare for a 24-hour race like Le Mans?
RYAN BRISCOE: Physical training, mental training, simulator training, all of it is important. Something new for me is that we have access to the Ford Performance racing simulator in North Carolina (U.S.). I'll have been there a few times before Le Mans.
I feel like as far as the physical and mental preparation goes, I'm not really doing anything specific for Le Mans, besides just trying to keep in good shape and being well-prepared with the team. I try to keep a good general level of fitness throughout the season.
We have plenty of track time with our races and tests, which keep you fresh and prepared for when the race comes.
QUESTION: Which part of the circuit do you enjoy the most?
BRISCOE: There's no part of the track that I dislike. It's so long, I just break the track into segments.
You have the first sector, which I love. It's kind of like your regular closed-circuit track, all the way around to Tertre Rouge, which is probably my favourite corner of the track.
I really enjoy the Ford Chicane, too. It's really fast and there's really good grip through there.
Indianapolis is insanely quick on entry and blind, so I really like that.
I love the Porsche Curves, which get really difficult when you're on low downforce.
QUESTION: Which part of the circuit is the most difficult to get right?
BRISCOE: Braking into the Mulsanne Corner at the end of the third straight, that's difficult just because you're braking and turning at the same time. It's really easy to lock up a wheel. A lot of time can be gained or lost there.
QUESTION: Which is hardest, the physical or mental side of endurance racing?
BRISCOE: It's definitely the mental side, because you're in the car for such long stints and it takes such a high level of concentration the whole time.
Even the long straights of Le Mans, you really have to be attentive the whole time. You have a big crown in the road, lots of traffic, so there's really no time to completely relax or relax at all, mentally.
Physically you get long straights where you can relax your muscles but mentally, you can never relax.
QUESTION: What are your expectations for the 2016 Le Mans 24 Hours?
BRISCOE: Obviously, we want to win. Not all of us can, but that would be the No. 1 goal, to go there and win and that's it. I think on our first bout with the Ford GT, being on the podium would be absolutely awesome.
I really hope we have the speed and competitiveness to battle for the win. That would just be phenomenal. I'd want to get the podium experience.
I think it's just something very unique and special you don't get at any other race in the world and I'm jealous of all the other guys who have had it.
QUESTION: Who has been your biggest rival in motorsport?
BRISCOE: It depends on the year and the situation. Antonio Garcia, he used to race me in go-karts (1997-late 1990s). I've not raced against him since then until now (Garcia now races for Corvette).
QUESTION: What's the most frustrating experience you've had in motorsport?
BRISCOE: Not getting in a car at big endurance events. A lot of times with these races, you don't start the race, then something can go wrong.
You work so hard, you do all the prep work, and you never actually turn a lap in the race. That's one of the hardest things in endurance racing. It can be frustrating.
QUESTION: Who is your hero?
BRISCOE: I grew up idolising Steve Kinser. In recent years, I've gotten to know the likes of Rick Mears and A.J. Foyt. They were different types of drivers.
I wasn't around to watch A.J. Foyt drive, but I think he's definitely right up there among guys I would idolise most, just on what he was able to do in so many forms of motorsport. Anything he drove, he'd just go out and be an absolute badass and win.