Matt Mingay making positive progress in recovery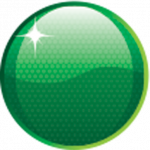 Matt Mingay has been taken off a ventilation machine and is breathing on his own as he recovers from an horrific crash in Detroit.
An update posted on his Facebook page has allayed some fears about the nature of his injuries that have rifled through social media channels following his horrific crash in a Stadium Super Trucks race at the Belle Isle circuit last weekend.
Mingay remains in hospital after a five-hour operation on Sunday to insert a prosthetic chin.
"There are a lot of horrifying stories circulating about Matt so we feel it's important to share more of his story so you can follow his progress to put your minds at ease," the post read.
"Matt has one large cut from his lip to his chin, a few small ones around at the lower chin and underneath, where an object has protruded through his jaw and mouth.
"The majority of his injuries are inside the mouth which can be repaired over time.
"His vitals look great and he is improving each day.
"He is in very safe hands here at the Detroit Receiving Hospital who actually specialise in chin reconstructive surgery.
"We would like to thank you all for your heartfelt messages and prayers. We can't wait to pass them on."