Kurt Busch scores Pocono win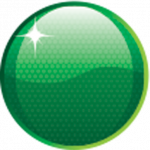 After a 24-hour rain delay, Kurt Busch has stretched his fuel to score victory at the Axalta 'We Paint Winners' 400 at Pocono Raceway.
On the final restart his crew said he was two laps (five miles) short of going all the way.
However, an easy right foot not only got him through to the chequered flag but also enough for post-race burnouts.
Busch will now fight for the Sprint Cup in the Chase with his 28th career win.
Dale Earnhardt was second, while pole sitter Brad Keselowski passed rookie Chase Elliott in the final 20 laps for third.
"When they told me we might be two laps short, I was like 'whoa!'," said Busch.
"But then I knew I just had to balance saving fuel with maintaining my lap times.
"I stuck with the checklist and watched the #88 behind us.
"I had a perfect restart to get by Earnhardt, then I had to do my job to save fuel.
"We had to overcome a lot today.
"When you see others step up, it emphasises the importance of having a total team effort with everyone pulling together."
Keselowski ran into trouble early at 'The Tricky Triangle' when he was black-flagged at Lap 24 for unapproved body adjustments and thus was forced to pit under caution and serve a pass-through penalty under green.
Keselowski's teammate Joey Logano also encountered hurdles early when Ryan Newman hit his car from behind several times. Those impacts damaged Logano's bumper and causing him to fall back in the field momentarily.
After a strong qualifying performance, Tony Stewart's day ended on Lap 92, when he hit the wall and team-mate Danica Patrick, who then collided with Landon Cassill. Stewart returned to the track after a trip to the garage, finishing 34th.
Also encountering dramas Martin Truex Jr who had a pit road accident, while Kyle Busch and Jimmie Johnson both found the fence and had to go to the garage for repairs.
VIDEO: Race recap

RESULTS: Axalta 'We Paint Winners' 400 – Pocono Raceway
| | | | | | | | | | | |
| --- | --- | --- | --- | --- | --- | --- | --- | --- | --- | --- |
| POS. |   | CAR # | DRIVER | MAKE | STAR | LAPS | LAPS LED | FINAL STATUS | POINTS | BONUS POINTS |
| 1 | | 41 | Kurt Busch | Chevrolet | 9 | 160 | 32 | Running | 44 | 4 |
| 2 | | 88 | Dale Earnhardt Jr | Chevrolet | 8 | 160 | 4 | Running | 40 | 1 |
| 3 | | 2 | Brad Keselowski | Ford | 1 | 160 | 0 | Running | 38 | 0 |
| 4 | | 24 | Chase Elliott | Chevrolet | 13 | 160 | 51 | Running | 39 | 2 |
| 5 | | 22 | Joey Logano | Ford | 2 | 160 | 17 | Running | 37 | 1 |
| 6 | | 5 | Kasey Kahne | Chevrolet | 11 | 160 | 0 | Running | 35 | 0 |
| 7 | | 20 | Matt Kenseth | Toyota | 3 | 160 | 31 | Running | 35 | 1 |
| 8 | | 19 | Carl Edwards | Toyota | 5 | 160 | 0 | Running | 33 | 0 |
| 9 | | 4 | Kevin Harvick | Chevrolet | 4 | 160 | 9 | Running | 33 | 1 |
| 10 | | 21 | Ryan Blaney | Ford | 14 | 160 | 0 | Running | 31 | 0 |
| 11 | | 42 | Kyle Larson | Chevrolet | 21 | 160 | 8 | Running | 31 | 1 |
| 12 | | 31 | Ryan Newman | Chevrolet | 22 | 160 | 0 | Running | 29 | 0 |
| 13 | | 6 | Trevor Bayne | Ford | 24 | 160 | 0 | Running | 28 | 0 |
| 14 | | 11 | Denny Hamlin | Toyota | 10 | 160 | 0 | Running | 27 | 0 |
| 15 | | 17 | Ricky Stenhouse Jr | Ford | 25 | 160 | 0 | Running | 26 | 0 |
| 16 | | 47 | AJ Allmendinger | Chevrolet | 32 | 160 | 2 | Running | 26 | 1 |
| 17 | | 1 | Jamie McMurray | Chevrolet | 26 | 160 | 0 | Running | 24 | 0 |
| 18 | | 15 | Clint Bowyer | Chevrolet | 23 | 160 | 0 | Running | 23 | 0 |
| 19 | | 78 | Martin Truex Jr | Toyota | 17 | 160 | 0 | Running | 22 | 0 |
| 20 | | 43 | Aric Almirola | Ford | 16 | 160 | 0 | Running | 21 | 0 |
| 21 | | 95 | Ty Dillon | Chevrolet | 28 | 160 | 3 | Running | 0 | 0 |
| 22 | | 7 | Regan Smith | Chevrolet | 35 | 160 | 0 | Running | 19 | 0 |
| 23 | | 23 | David Ragan | Toyota | 34 | 160 | 0 | Running | 18 | 0 |
| 24 | | 13 | Casey Mears | Chevrolet | 29 | 160 | 0 | Running | 17 | 0 |
| 25 | | 34 | Chris Buescher | Ford | 18 | 159 | 0 | Running | 16 | 0 |
| 26 | | 16 | Greg Biffle | Ford | 15 | 159 | 0 | Running | 15 | 0 |
| 27 | | 30 | Josh Wise | Chevrolet | 38 | 159 | 0 | Running | 14 | 0 |
| 28 | | 98 | Reed Sorenson | Chevrolet | 40 | 159 | 0 | Running | 13 | 0 |
| 29 | | 32 | Jeb Burton | Ford | 39 | 158 | 0 | Running | 0 | 0 |
| 30 | | 55 | Cole Whitt | Chevrolet | 37 | 155 | 0 | Rear Gear | 11 | 0 |
| 31 | | 18 | Kyle Busch | Toyota | 12 | 150 | 3 | Running | 11 | 1 |
| 32 | | 10 | Danica Patrick | Chevrolet | 33 | 145 | 0 | Running | 9 | 0 |
| 33 | | 27 | Paul Menard | Chevrolet | 20 | 135 | 0 | Running | 8 | 0 |
| 34 | | 14 | Tony Stewart | Chevrolet | 6 | 131 | 0 | Running | 7 | 0 |
| 35 | | 48 | Jimmie Johnson | Chevrolet | 7 | 125 | 0 | Accident | 6 | 0 |
| 36 | | 38 | Landon Cassill | Ford | 31 | 121 | 0 | Running | 5 | 0 |
| 37 | | 3 | Austin Dillon | Chevrolet | 19 | 117 | 0 | Accident | 4 | 0 |
| 38 | | 46 | Michael Annett | Chevrolet | 36 | 102 | 0 | Accident | 3 | 0 |
| 39 | | 44 | Brian Scott | Ford | 30 | 81 | 0 | Running | 2 | 0 |
| 40 | | 83 | Matt DiBenedetto | Toyota | 27 | 57 | 0 | Accident | 1 | 0 |
STANDINGS
| | | | | | | | | |
| --- | --- | --- | --- | --- | --- | --- | --- | --- |
| POS | DRIVER | POINTS | BEHIND | STARTS | WINS | TOP 5 | TOP 10 | DNF |
| 1 | Kevin Harvick | 490 | Leader | 14 | 1 | 6 | 11 | 0 |
| 2 | Kurt Busch | 465 | -25 | 14 | 1 | 5 | 12 | 0 |
| 3 | Brad Keselowski | 442 | -48 | 14 | 2 | 5 | 9 | 0 |
| 4 | Carl Edwards | 437 | -53 | 14 | 2 | 5 | 9 | 2 |
| 5 | Kyle Busch | 416 | -74 | 14 | 3 | 9 | 9 | 3 |
| 6 | Jimmie Johnson | 415 | -75 | 14 | 2 | 6 | 7 | 1 |
| 7 | Chase Elliott | 413 | -77 | 14 | 0 | 5 | 10 | 1 |
| 8 | Joey Logano | 410 | -80 | 14 | 0 | 4 | 8 | 2 |
| 9 | Martin Truex Jr | 403 | -87 | 14 | 1 | 2 | 6 | 0 |
| 10 | Matt Kenseth | 382 | -108 | 14 | 1 | 2 | 6 | 2 |
| 11 | Dale Earnhardt Jr | 381 | -109 | 14 | 0 | 5 | 6 | 3 |
| 12 | Denny Hamlin | 372 | -118 | 14 | 1 | 4 | 6 | 2 |
| 13 | Austin Dillon | 348 | -142 | 14 | 0 | 3 | 6 | 1 |
| 14 | Jamie McMurray | 342 | -148 | 14 | 0 | 1 | 2 | 0 |
| 15 | Ryan Blaney | 340 | -150 | 14 | 0 | 1 | 6 | 1 |
| 16 | Ryan Newman | 338 | -152 | 14 | 0 | 0 | 4 | 1 |
| 17 | AJ Allmendinger | 334 | -156 | 14 | 0 | 1 | 3 | 0 |
| 18 | Kasey Kahne | 325 | -165 | 14 | 0 | 2 | 5 | 1 |
| 19 | Ricky Stenhouse Jr | 325 | -165 | 14 | 0 | 1 | 2 | 1 |
| 20 | Trevor Bayne | 319 | -171 | 14 | 0 | 1 | 3 | 0 |
| 21 | Kyle Larson | 302 | -188 | 14 | 0 | 2 | 3 | 2 |
| 22 | Paul Menard | 265 | -225 | 14 | 0 | 0 | 1 | 3 |
| 23 | Clint Bowyer | 252 | -238 | 14 | 0 | 0 | 2 | 1 |
| 24 | Aric Almirola | 249 | -241 | 14 | 0 | 0 | 0 | 3 |
| 25 | Greg Biffle | 245 | -245 | 14 | 0 | 0 | 0 | 3 |
| 26 | Danica Patrick | 245 | -245 | 14 | 0 | 0 | 0 | 3 |
| 27 | Landon Cassill | 221 | -269 | 14 | 0 | 0 | 0 | 0 |
| 28 | Casey Mears | 212 | -278 | 14 | 0 | 0 | 0 | 0 |
| 29 | Brian Scott | 192 | -298 | 14 | 0 | 0 | 0 | 0 |
| 30 | David Ragan | 189 | -301 | 14 | 0 | 0 | 0 | 2 |
| 31 | Regan Smith | 180 | -310 | 14 | 0 | 0 | 1 | 2 |
| 32 | Michael McDowell | 161 | -329 | 12 | 0 | 0 | 0 | 0 |
| 33 | Chris Buescher | 161 | -329 | 14 | 0 | 0 | 0 | 2 |
| 34 | Matt DiBenedetto | 151 | -339 | 14 | 0 | 0 | 1 | 4 |
| 35 | Cole Whitt | 119 | -371 | 12 | 0 | 0 | 0 | 4 |
| 36 | Tony Stewart | 118 | -372 | 6 | 0 | 0 | 1 | 1 |
| 37 | Michael Annett | 111 | -379 | 14 | 0 | 0 | 0 | 3 |
| 38 | Brian Vickers | 86 | -404 | 5 | 0 | 0 | 1 | 1 |
| 39 | Josh Wise | 61 | -429 | 12 | 0 | 0 | 0 | 3 |
| 40 | Jeffrey Earnhardt | 44 | -446 | 8 | 0 | 0 | 0 | 0 |
| 41 | Michael Waltrip | 42 | -448 | 2 | 0 | 0 | 0 | 0 |
| 42 | Reed Sorenson | 36 | -454 | 8 | 0 | 0 | 0 | 3 |
| 43 | Bobby Labonte | 34 | -456 | 2 | 0 | 0 | 0 | 0 |
| 44 | David Gilliland | 24 | -466 | 1 | 0 | 0 | 0 | 0 |
| 45 | Robert Richardson | 3 | -487 | 1 | 0 | 0 | 0 | 1 |
| 46 | Ty Dillon | 0 | -490 | 6 | 0 | 0 | 0 | 0 |
| 47 | Jeb Burton | 0 | -490 | 1 | 0 | 0 | 0 | 0 |
| 48 | Joey Gase | 0 | -490 | 3 | 0 | 0 | 0 | 0 |
| 49 | Ryan Ellis | 0 | -490 | 1 | 0 | 0 | 0 | 0 |