Iain Hughes to replace Matt Mingay at Finke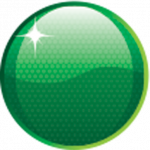 Tamworth competitor Iain Hughes has been rushed in as a late replacement for Matt Mingay in the Tatt's Finke Desert Race this weekend.
Mingay suffered horrific injuries to his lower face after a crash in the Stadium Super Truck race on the undercard at the Detroit IndyCar race last weekend.
The well known stuntman and action athlete was scheduled to run in the Polaris team alongside another machine for Australian rallying ace Cody Crocker.
Hughes had not previously planned to enter the famed Northern Territory race this weekend.
He already races a Polaris RZR XP Turbo in the Side-By-Side Australian Championship and is an experienced Finke racer.
"I remain torn over this," Hughes said.
"I raced Finke last year but dusted my engine and hadn't entered this year so it is great to get another shot at it.
"But no one plans for it to come about this way.
"If I could click my fingers and have Matty back in the driver's seat right now, I wouldn't hesitate.
"I'm honoured to be given this opportunity and I dedicate my race to Matty and his speedy recovery so we can go wheel to wheel again soon."
Mingay underwent a five-hour operation yesterday where surgeons inserted a prosthetic chin to rebuild his jaw and mouth region.
He is expected to remain in Detroit Receiving Hospital for up to several weeks as he commences a long road to recovery.
Mingay's wife Sheena and son Madzy are extremely grateful for the incredible work the medical staff have performed and for the efforts of the Penske Group (Detroit race managers) and Stadium Super Trucks and the huge fan base for their messages of support.
The Finke race starts with scrutineering on Friday with a prologue on Saturday while the race starts on Sunday and finishes the following day.