Analysis of Alonso's monster AGP crash revealed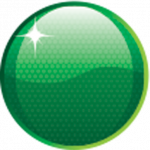 Fernando Alonso's 300km/h-plus crash at the Australian Grand Prix has seen the results of safety measuring devices work together for the first time to provide a forensic analysis of a Formula 1 accident.
The findings have been released by the FIA following Alonso's colossal shunt at Albert Park in March when he made contact with the back of Esteban Gutierrez at 305km/h.
A high-speed onboard camera, the driver's in-ear accelerometer and the Accident Data Recorder ('black box') have pieced together critical information on the forces Alonso was subjected to during the crash.
The accelerometer is located in the driver's earpiece with a wire connecting it straight into the ECU (Electronic Control Unit) of the car alongside the cable from the ADR.
The camera, which took frames of the driver every one hundredth of a second, showed that Alonso's helmet made contact with the left inside face of the headrest twice during impact that correlated with two peaks on the ear accelerometer data.
Following the impact with Gutierrez part of the report said: "The car rebounded and proceeded to slide along the circuit towards the gravel trap.
"With front left, front right and rear left suspensions destroyed, the car was heavily leaning laterally on its left side as it travelled over the grass.
"This left side dug into the gravel which rolled the car and propelled it into the air, recording a lateral deceleration of 46G.
"The car travelled in the air, rotating approximately 540 degrees (1.5 times) and was airborne for .9s. On landing it made its initial contact with the ground on its rear impact absorbing structure, experiencing peak longitudinal acceleration of 20G."
Global Institute for Motorsport Safety general manager Laurent Mekies said the analysis has provided crucial information for researchers.
"What we want to understand is the exact dynamic of the head, neck and shoulders in a high-G crash and how they interact with other parts of the cockpit environment," Mekies said.
For however thorough the safety measurement systems are presently, Mekies says that it is already looking at the next step – biometrics.
"I don't like to call it a complete picture because I think we have added one step and there will be other steps after that," Mekies said.
"It's an exercise that never stops, but it is certainly a very significant step.
"The next step is biometrics – gathering data from drivers such as heart rate, body heat and even sweat levels."
Mekies says equipping F1 drivers with biometric measuring devices could be at least tested before the end of the season.
"Biometric data will help us to assess the driver's conditions before, at the time of the crash and after the crash, as far as rescue operations are concerned."