SAG squad explains fatal Salom crash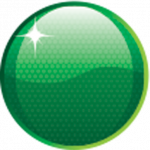 The SAG team has released further details regarding the cause of Luis Salom's fatal crash at the Circuit de Catalunya.
The Moto2 outfit has assessed the telemetry from Salom's bike which suggests the 24-year-old lost control of his machine over a bump on the race track as he approached Turn 12.
Rising star Salom was killed following the crash during Friday practice at the Spanish circuit.
A statement from the team claims that Salom exited Turn 11 slower than usual and braked later into Turn 12 prior to the crash.
The data appears to rule out a mechanical issue.
"In that lap, Luis arrived to the Turn 12 braking reference point 6km/h slower than his fastest lap, according to the telemetry that was because (of) a lower acceleration at the exit of Turn 11," read the statement.
"Due to that reduced speed, Luis operated the brakes nine metres later to maintain a proper corner speed at Turn 12.
"At the entry of the corner there is an irregularity on the asphalt (bump) known by all the riders.
"The delay of the braking made Luis maintain the brakes running over that asphalt irregularity, as opposed the previous laps where he already had released the brakes on that spot.
"All of that, added to an even speed (compared to) his best lap of FP2, produced a stress on the front tyre and grip lost on the irregularity of the asphalt.
"That grip lost produced the crash with the tragic outcome that we all know."
MotoGP officials are conducting their own investigation into the incident.
The remainder of last weekend's Catalan Grand Prix was run on a revised circuit layout which bypassed the scene of the crash.
The Safety Commission is due to debate the possibility of running the Formula 1 circuit configuration for future MotoGP events at the venue.
Meanwhile, MotoGP squads returned to the Barcelona circuit on Monday for a post Catalan Grand Prix test which was topped by LCR Honda's Cal Crutchlow.
The Brit posted a 1:43.963s effort late on to dislodge reigning world champion Jorge Lorenzo, who had held sway for the majority if the test day.
Yamaha's Lorenzo ended the day in second spot 0.3s adrift of Crutchlow, with Suzuki's Maverick Vinales in third.
Evaluating new Michelin rear tyre compounds was largely the focus of the test.
Ducati's Andrea Iannone was fourth ahead of Aleix Espargaro (Suzuki) and Avintia Ducati's Hector Barbera.
Sunday's race winner Valentino Rossi was 11th with championship leader Marc Marquez eighth fastest.