Power ends drought as Penske delivers 1-2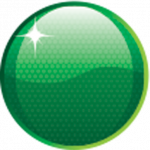 Will Power has shaken off a mediocre season by steaming to his first win in the 2016 Verizon IndyCar Series in Race 2 at Detroit's Belle Isle circuit.
Power set-up victory by pulling off a brilliant outside pass on series leader Simon Pagenaud who completed a Team Penske quinella.
Andretti Autosport driver Ryan Hunter-Reay was in close attendance to claim the final podium spot.
The 2014 IndyCar Series champion ended a 13-month losing streak to record a 26th career victory and move up five positions in the points standings to be seventh.
Power took the lead with nine laps remaining as the last of the leaders were forced to pit for fuel.
Stan Sport is the only way to watch every round of the INDYCAR SERIES. Click here for all the action streaming ad-free, live and on demand.
The race changed complexion when Pagenaud exited the pits just as a full course caution was triggered for a stranded Jack Hawksworth (AJ Foyt) on the back straight with 20 laps of 70 to go.
The incident was ill-timed for leader Helio Castroneves who was ready to follow Pagenaud's service.
The #3 crew then called Castroneves called in while the field was still under Safety Car conditions on lap 52. He eventually finished 14th.
It left Race 1 winner Sebastien Bourdais (KV Racing) in front with 18 laps remaining as the field was restarted.
Bourdais eventually finished eighth after he was called into the pits with 10 laps remaining for a 7.6s fuel stop.
Crucially Power made a move soon after it was waved green, passing Pagenaud on the outside to claim fifth and the effective race lead with the lead four all facing another splash and dash to make the finish.
"On the restart I really had to capitilise otherwise I wasn't going to win so I went around the outside (of Pagenaud)," Power said.
"It gives the whole crew some confidence. The group has been stumbling. We missed the first race (St Petersburg) and we had a few mishaps."
Josef Newgarden (Ed Carpenter Racing) held out Scott Dixon (Ganassi), who did a super job considering he encountered several problems, for fourth.
Conor Daly was sixth ahead of Tony Kanaan while Marco Andretti and Takuma Sato were ninth and 10th.
Earlier the second caution period flew when Juan Montoya (Team Penske) crashed into the outside wall on his outlap at the halfway point.
Kanaan elected to pit under the Safety Car while Pagenaud remained out in front ahead of Castroneves.
Montoya and Power resumed their ferocious battle which started in the opening race when the former took seventh place off the Australian in the early running.
On a charge Montoya proceeded to pick off more placings to move to fifth.
Then Montoya and Dixon made contact going into Turn 7, forcing both drivers into the pits for repairs.
The incident was reviewed by stewards however deemed the contact a racing incident.
The race began with a mid-pack Turn 1 crash when James Hinchcliffe (Schmidt-Peterson) was escorted into the wall by Carlos Munoz (Andretti Autosport) who had pressure from Charlie Kimball (Ganassi).
Hinchcliffe was immediately scathing of Munoz saying: "Carlos was an idiot and he just drives me straight into the wall."
But after seeing the replay he tweeted an apology which read: 'Having seen the replay, I apologise to @CarlosMunoz034. Wasn't his fault. He was forced into me. Lost my temper, I know better. Sorry guys.'
Max Chilton (Ganassi) and Takuma Sato (AJ Foyt) were also caught up in the melee.
VIDEO: Race wrap

See below for full results
| | | | | |
| --- | --- | --- | --- | --- |
| 1 | Will Power | Dallara/Chevrolet | 70 | 1:42:22.26 |
| 2 | Simon Pagenaud | Dallara/Chevrolet | 70 | 0.92 |
| 3 | Ryan Hunter-Reay | Dallara/Honda | 70 | 1.47 |
| 4 | Josef Newgarden | Dallara/Chevrolet | 70 | 2.46 |
| 5 | Scott Dixon | Dallara/Chevrolet | 70 | 3.15 |
| 6 | Conor Daly | Dallara/Honda | 70 | 7.12 |
| 7 | Tony Kanaan | Dallara/Chevrolet | 70 | 11.30 |
| 8 | Sebastien Bourdais | Dallara/Chevrolet | 70 | 12.93 |
| 9 | Marco Andretti | Dallara/Honda | 70 | 26.42 |
| 10 | Takuma Sato | Dallara/Honda | 70 | 27.71 |
| 11 | Graham Rahal | Dallara/Honda | 70 | 28.04 |
| 12 | Alexander Rossi | Dallara/Honda | 70 | 28.55 |
| 13 | Gabby Chaves | Dallara/Honda | 70 | 29.25 |
| 14 | Helio Castroneves | Dallara/Chevrolet | 70 | 29.66 |
| 15 | Carlos Munoz | Dallara/Honda | 70 | 30.48 |
| 16 | Charlie Kimball | Dallara/Chevrolet | 70 | 30.69 |
| 17 | Mikhail Aleshin | Dallara/Honda | 70 | 1:10.52 |
| 18 | Spencer Pigot | Dallara/Chevrolet | 67 | 3 Laps |
| 19 | Jack Hawksworth | Dallara/Honda | 48 | Mechanical |
| 20 | Juan Pablo Montoya | Dallara/Chevrolet | 33 | Contact |
| 21 | James Hinchcliffe | Dallara/Honda | 0 | Contact |
| 22 | Max Chilton | Dallara/Chevrolet | 0 | Contact |
Points standings
| | | |
| --- | --- | --- |
| 1 | Simon Pagenaud | 357 |
| 2 | Scott Dixon | 277 |
| 3 | Helio Castroneves | 271 |
| 4 | Josef Newgarden | 259 |
| 5 | Alexander Rossi | 242 |
| 6 | Carlos Munoz | 242 |
| 7 | Will Power | 240 |
| 8 | Tony Kanaan | 240 |
| 9 | Juan Pablo Montoya | 233 |
| 10 | Charlie Kimball | 227 |
| 11 | James Hinchcliffe | 226 |
| 12 | Graham Rahal | 225 |
| 13 | Ryan Hunter-Reay | 224 |
| 14 | Sebastien Bourdais | 210 |
| 15 | Conor Daly | 177 |
| 16 | Takuma Sato | 173 |
| 17 | Marco Andretti | 166 |
| 18 | Mikhail Aleshin | 155 |
| 19 | Max Chilton | 139 |
| 20 | Jack Hawksworth | 110 |
| 21 | J.R. Hildebrand | 84 |
| 22 | Gabby Chaves | 81 |
| 23 | Spencer Pigot | 75 |
| 24 | Oriol Servia | 72 |
| 25 | Townsend Bell | 55 |
| 26 | Luca Filippi | 45 |
| 27 | Matthew Brabham | 37 |
| 28 | Alex Tagliani | 35 |
| 29 | Pippa Mann | 33 |
| 30 | Ed Carpenter | 33 |
| 31 | Sage Karam | 22 |
| 32 | Bryan Clauson | 21 |
| 33 | Stefan Wilson | 14 |
| 34 | Buddy Lazier | 12 |