Iannone receives Assen grid penalty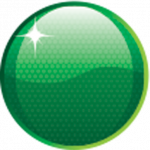 Andrea Iannone will start from the rear of the grid for the next MotoGP race at Assen as punishment for his collision with Jorge Lorenzo during the Catalan Grand Prix.
The Ducati rider collided with Lorenzo in the second half of Sunday's race after he appeared to misjudge his braking on the entry to the re-profiled Turn 10.
The pair were eliminated from the race.
After reviewing the incident, stewards deemed the clash was worthy of a rear of grid penalty.
Iannone also received two penalty points on his licence for 'irresponsible riding' with the crash his second of this nature this season.
The Italian collided with Ducati team-mate Andrea Dovizioso in Argentina.
"In the braking area of Turn 10, you made contact with the rider #99 who was in front, causing you both to crash. This is considered to be irresponsible riding causing a crash," read the stewards' statement.
"For the above motive, and the fact that this is your second infringement of the same regulation this season the MotoGP Stewards Panel has decided to impose on you a grid penalty to start at the back of the grid for your next event and the addition of 2 Penalty Points to your record."
Iannone has accepted the penalty but maintains that he braked no later than usual prior to the clash.
"I braked at the same point throughout the entire race, I was certain he had a problem with the bike or the tyres because he was very slow," said Iannone.
"After the crash I asked Jorge if he had any problems with the bike, and he said no.
"I'm sorry for him. It was a mistake, but I didn't brake later than usual and it was difficult to understand why Jorge braked so early."
MotoGP heads to Assen for the eighth round of the world championship from June 24-26.