Fresh look for Coulthard at Hidden Valley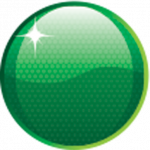 DJR Team Penske has uncovered a fresh new livery for Fabian Coulthard which will debut at the CrownBet Triple Crown at Darwin's Hidden Valley Raceway.
The Queensland operation will run the colours of World leading coatings and specialty products company PPG and paint brand Taubmans on Coulthard's #12 Falcon FG X at the June 17-19 event.
PPG has been an associate sponsor to Team Penske for more than 30 years.
The change of the livery is the latest in a long line of rolling liveries DJR Team Penske has utilised this season.
"PPG have been a great partner to both Dick Johnson Racing and Team Penske for over three decades, said DJR Team Penske Managing Director Ryan Story.
"The partnership has grown further since the launch of DJR Team Penske and we not only see innovation at the race team level with paint and coatings, but the Penske Transportation Group International here in Australia and New Zealand have forged strong commercial links.
"Taubmans was the paint of choice for the refurbishment of our team's workshop so it is exciting to be part of the new corporate strategy launch with Fabian's car in Darwin."
"By joining the hundred year old Taubmans brand with the 'by PPG' tagline we believe there is a great corporate synergy," said Head of Sales for Taubmans Jon Matthews.
"So to launch the new strategy, we are delighted to be naming right partners on the Fabian Coulthard DJR Team Penske Ford in Darwin."
DJR Team Penske will head to Queensland Raceway on Tuesday for a team test day.