Brabham dedicates Trucks win to Matt Mingay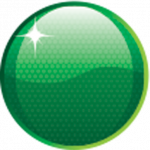 Pirtek Team Murray racer Matt Brabham has dedicated his second win in the Stadium Super Trucks race in Detroit to injured Australian driver Matt Mingay.
Brabham beat former IndyCar driver EJ Viso and fellow Australian Paul Morris in the final heat at the Belle Isle circuit after winning the opening heat.
Mingay suffered horrific facial injuries and is recovering after major reconstructive surgery after crashing in the middle heat yesterday.
The 22-year-old Brabham, who finished 22nd in the Indy 500 a week ago, was a replacement driver for Trucks series boss Robby Gordon in the Arctic Cat entry in Detroit.
"It was great to get the win today and really make it two from two, but our thoughts are with Matt (Mingay) and his wife Sheena," said Brabham.
"It was a crazy weekend and all our thoughts and prayers are with Matt and his family. We were racing for him today.
"We were so happy to see him taken off the critical list, but obviously he has a tough road ahead of him for a while and we all just hope his recovery is a quick and as successful as possible."
Brabham started today's race from the back after his Friday victory, but had raced his way to the lead by mid-race.
Brabham is actively chasing more rides in the Verizon IndyCar Series this year and is hopeful of a full-time ride in the open-wheel series in 2017.
In the meantime he is hoping to continue his run in the Stadium Super Truck Series and anything else that might open up for him.
The next round of the Stadium Super Trucks Series will be at the Castrol Edge Townsville 400 from July 8-10, which Brabham is hoping to gain a start.
Stay tuned to Speedcafe.com for an update on Mingay's condition.
VIDEO: Final Race in Detroit