Mingay hospitalised after horrific Trucks crash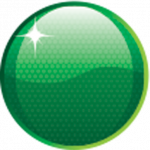 Gold Coast action athlete and stuntman Matt Mingay has been involved in an horrific accident in a Stadium Super Trucks support event at Detroit's Belle Isle course.
Mingay was initially announced as being in a critical condition after being taken to Detroit Receiving Hospital where he underwent emergency surgery.
Australia's leading stunt king was later released from the critical list after suffering major facial injuries.
The 39-year-old remains in a serious, but stable condition.
The crash occurred on Lap 2 in the second of three races scheduled on the undercard to the double-header IndyCar meeting when the roof of his machine peeled off after it flipped. The race was not restarted.
Fellow Australians Matt Brabham and Paul Morris were also in the field but not involved in the incident.
Morris accompanied Mingay's wife, Sheena, to the hospital.
"Obviously we had a very serious situation on our hands," Morris told Speedcafe.com.
"Thankfully Matt has escaped the worst, but he has a tough road ahead of him.
"Sheena is keen for everyone in Australia and for Matt's fans around the world to know that he is out of a critical condition.
"Matt is one of the toughest guys I know and I am sure everyone is wishing him a fast recovery."
Mingay has a massive following on social media with more than a million followers on Facebook.
He had a goal of becoming a permanent starter in the Stadium Super Truck Series in the US and Australia.
Mingay has been a regular Stadium Super Truck competitor since the category made its Australian debut at the Clipsal 500 in Adelaide last year.
He built his own version of a Super Truck in Australia which he has included as part of his his famous Stunzinc stunt show which has been a regular part of the V8 Supercar circus for many years.
The Stadium Super Trucks are set to be a part of the program at the Castrol Edge Townsville 400 next month and the Castrol Gold Coast 600 in October.