Bourdais causes boilover to win in Detroit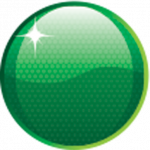 Sebastien Bourdais cashed in on a clever strategy call to claim the opening race at the Verizon IndyCar Series Detroit double-header round on the bumpy Belle Isle circuit.
The win was craftily devised when his KVSH Racing squad elected to fuel Bourdais and not take tyres with 27 laps remaining following an earlier call to pit after three laps to switch from soft compound to hard tyres.
The four-times Champ Car champion produced a determined run to the finish of the 70-lap race to hold out Dale Coyne Racing's Conor Daly.
It was a triumph for the minnow teams which outgunned the Team Penske juggernaut with Juan Montoya crossing the line in third after revealing he was hampered by a boost problem.
A winner in Detroit last year, Bourdais threaded his way through traffic in the closing laps to record a 2s win.
Graham Rahal (Rahal-Letterman-Lanigan) was fourth ahead of Helio Castroneves (Team Penske) and Andretti Autosport runners Carlos Munoz and Ryan Hunter-Reay.
Ganassi's Charlie Kimball and Tony Kanaan were eighth and ninth while Indy 500 winner Alex Rossi (Andretti-Herta) was 10th.
"The car was really quick and all we needed was clear air. I can't even dream of that. I don't even know how we got there," Bourdais said.
"For a long time I thought the strategy was a real mess until we got some clean air and then it started working."
By mid-race Penske held the top four positions with polesitter Simon Pagenaud leading the way from Will Power, Montoya and Castroneves.
Power sustained an aggressive drive slipping underneath Montoya which saw the Colombian narrowly avoid the wall.
The race then changed complexion when a mechanical failure threw James Hinchcliffe (Schmidt-Peterson Motorsports) into the tyre barrier at Turn 7 on lap 42 while running in fifth which triggered a hive of pitlane activity.
Montoya, however, elected to stay out picking up the lead behind the Safety Car.
Power then spun off under the Hinchcliffe safety period with a gearbox problem, ending what was shaping as a promising run as he lost his rear left wheel in the process.
Montoya handed the lead to Scott Dixon when he pitted for a final time with 15 laps remaining before the latter went in for a service a lap later.
Dixon filed back into the battle however lost valuable track position with his Ganassi machine slow to return to full pace, suffering an electrical problem which saw him mired in 19th.
Pagenaud had dominated off the start but eventually finished 13th with his Chevrolet starved of fuel, however the Frenchman maintains the series lead.
Earlier Max Chilton (Chip Ganassi Racing) clouted the Turn 5 wall when he appeared to lose steering in his #8 Ganassi Chevrolet, consequently bringing out the first caution period.
VIDEO: Race 1 wrap

See below for full results of Race 1
| | | | | |
| --- | --- | --- | --- | --- |
| 1 | Sebastien Bourdais | Dallara/Chevrolet | 70 | 1:40:51.68 |
| 2 | Conor Daly | Dallara/Honda | 70 | 2.04 |
| 3 | Juan Pablo Montoya | Dallara/Chevrolet | 70 | 5.70 |
| 4 | Graham Rahal | Dallara/Honda | 70 | 7.47 |
| 5 | Helio Castroneves | Dallara/Chevrolet | 70 | 40.01 |
| 6 | Carlos Munoz | Dallara/Honda | 70 | 40.75 |
| 7 | Ryan Hunter-Reay | Dallara/Honda | 70 | 42.29 |
| 8 | Charlie Kimball | Dallara/Chevrolet | 70 | 44.46 |
| 9 | Tony Kanaan | Dallara/Chevrolet | 70 | 45.58 |
| 10 | Alexander Rossi | Dallara/Honda | 70 | 48.29 |
| 11 | Takuma Sato | Dallara/Honda | 70 | 51.10 |
| 12 | Gabby Chaves | Dallara/Honda | 70 | 51.32 |
| 13 | Simon Pagenaud | Dallara/Chevrolet | 70 | 52.53 |
| 14 | Josef Newgarden | Dallara/Chevrolet | 70 | 1:06.23 |
| 15 | Mikhail Aleshin | Dallara/Honda | 70 | 1:14.14 |
| 16 | Marco Andretti | Dallara/Honda | 69 | 1 Lap |
| 17 | Spencer Pigot | Dallara/Chevrolet | 69 | 1 Lap |
| 18 | James Hinchcliffe | Dallara/Honda | 65 | 5 Laps |
| 19 | Scott Dixon | Dallara/Chevrolet | 56 | Electrical |
| 20 | Will Power | Dallara/Chevrolet | 44 | Mechanical |
| 21 | Max Chilton | Dallara/Chevrolet | 8 | Contact |
| 22 | Jack Hawksworth | Dallara/Honda | 0 | Mechanical |
Points standings
| | | |
| --- | --- | --- |
| 1 | Simon Pagenaud | 313 |
| 2 | Helio Castroneves | 254 |
| 3 | Scott Dixon | 247 |
| 4 | Carlos Munoz | 227 |
| 5 | Josef Newgarden | 227 |
| 6 | Juan Pablo Montoya | 223 |
| 7 | Alexander Rossi | 223 |
| 8 | James Hinchcliffe | 217 |
| 9 | Tony Kanaan | 214 |
| 10 | Charlie Kimball | 213 |
| 11 | Graham Rahal | 205 |
| 12 | Will Power | 189 |
| 13 | Ryan Hunter-Reay | 188 |
| 14 | Sebastien Bourdais | 185 |
| 15 | Takuma Sato | 153 |
| 16 | Conor Daly | 149 |
| 17 | Marco Andretti | 144 |
| 18 | Mikhail Aleshin | 142 |
| 19 | Max Chilton | 131 |
| 20 | Jack Hawksworth | 99 |
| 21 | J.R. Hildebrand | 84 |
| 22 | Oriol Servia | 72 |
| 23 | Gabby Chaves | 64 |
| 24 | Spencer Pigot | 63 |
| 25 | Townsend Bell | 55 |
| 26 | Luca Filippi | 45 |
| 27 | Matthew Brabham | 37 |
| 28 | Alex Tagliani | 35 |
| 29 | Pippa Mann | 33 |
| 30 | Ed Carpenter | 33 |
| 31 | Sage Karam | 22 |
| 32 | Bryan Clauson | 21 |
| 33 | Stefan Wilson | 14 |
| 34 | Buddy Lazier | 12 |