Dunlop wins TT opener in style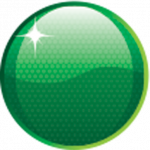 History was made at the 2016 Isle of Man TT races as Michael Dunlop shattered the lap and race records to score the first ever sub-17-minute lap of the Mountain Course on his way to victory in the opening Superbike race.
The first day of racing was marred by two separate crashes in which two racers, including Australian sidecar driver Dwight Beare, lost their lives.
The 27-year old's first two laps were both under 17 minutes, the quickest being 214.675km/h (133.393mph) to win by 19 seconds from Ian Hutchinson, who was also inside the outright lap record, with John McGuinness claiming third.
The race winning time was a staggering 1m15.643s inside the old race record.
Dunlop signalled his intentions from the off, with a standing start lap of 214.637km/h (133.369mph).
He then recorded the first ever sub-17-minute lap which gave him a 3.6s lead over Hutchinson whose lap of 213.869km/h (132.892mph) was also inside the old outright lap record.
At the midrace pit stop Dunlop made over four seconds on Hutchinson to hold a 15 second advantage.
As the race entered its final third, the top three were secure in their positions and although the latter lapped at 211.690km/h (131.538mph) on his fourth lap he was unable to make an impression on the front two.
Dunlop swept to his 12th TT victory with Hutchinson having to settle for second and McGuinness third.
Sidecars
John Holden and Andy Winkle claimed their second win at the Isle of Man TT, five years after their first, when they benefited from the final lap retirement of Ben and Tom Birchall.
They took a dramatic victory by almost a minute from Peter Founds/Jevan Walmsley with brother Alan Founds, partnered by Aki Aalto, in third.
The Birchalls had a 34s lead when they stopped at Sulby Crossroads on their final lap although they did have the consolation of a new outright lap record of 187.968km/h (116.798mph).
The TT at the Isle of Man continues on Monday local time with the first race in the Supersport category and the Superstocks.
VIDEO: Superbike media conference

VIDEO: Sidecars media conference