Matt Brabham claims Super Trucks win in Detroit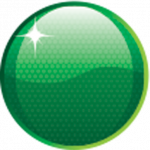 Matthew Brabham has soared to a maiden victory in the opening Stadium Super Trucks race at the Belle Isle circuit in Detroit.
Only five days after completing an impressive debut in the Indianapolis 500 for Pirtek Team Murray, Brabham capitalised on his 11th hour call-up to fill the shoes of Robby Gordon.
Super Trucks founder Gordon had a prior booking to prepare for the Baja 1000.
The 22-year-old Brabham beat Arie Luyendyk jr and Aaron Bambach.
Fellow Australians Paul Morris and Matt Mingay finished fourth and ninth respectively.
It was Brabham's first Super Trucks start since the Toyota Grand Prix at Long Beach in April.
"It is no secret that I would love to be behind the wheel of an IndyCar this weekend but I am grateful just to be racing," Brabham said.
"It has been a whirlwind month with the 500 and coming here, but I have enjoyed every minute of it.
"The highlight of the race was going three wide with Sheldon (Creed) and Aaron and managing to get through on the inside. I then managed to get Arie (Luyendyk Jr) on the last couple of laps and grab the win."
Brabham is coming off a two-race IndyCar campaign that saw him finish 16th in the Angie's List Grand Prix before finishing 22nd in the Indy 500.
"I guess I am in a bit of a withdrawal mode at the moment," admitted Brabham.
"Being a part of the Verizon IndyCar Series for the month of May was an enormous buzz and has just made me more hungry than ever to be in a full-time ride."
Brabham will compete in another Super Truck event tomorrow before handing the keys back to team boss Robby Gordon on Sunday.
VIDEO: Opening Race