John Bowe opens up on depression battle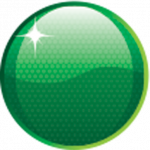 Two-time Bathurst 1000 winner John Bowe has opened up about his battle with depression and how motor racing has helped him deal with the condition.
The former Australian Touring Car champion has chosen to reveal personal details of his well documented fight with mental illness to urge sufferers to seek help.
Bowe's battle with depression first emerged once he had retired from full-time motor racing at the end of 2007.
In a interview on the ABC's Australia Wide program, the now Touring Car Masters star admitted depression had led him to contemplate suicide.
The 62-year-old said his three children ultimately prevented him from allowing the mental illness to take over.
"Every day at one stage I would consider, and I don't like to even talk about that part of it really, ending my life," Bowe told the ABC.
"Racing cars is a fairly macho occupation in a funny sort of way, it's a bit gladiatorial so I didn't want anyone to know.
"To go to the race meetings, which were pretty full-on race meetings, for three days and pretend you're OK when you're actually inside in the depths of despair is pretty difficult.
"The only thing that stopped me doing it, I think, was the fact that I've got three boys and I thought they'd think I was a complete tosser if I did that sort of thing."
Bowe has successfully fought the condition with the aid of motorsport having returned to competition in the Touring Car Masters, where he has since won three titles.
"I try and be up-beat about it now," he added.
"As part of the recovery process, I started racing and I purchased with the help of some other people this car (Ford Mustang) and that. Continuing racing helped me to continue my life in a more normal way."
The Tasmanian is now an ambassador for the beyondblue organisation, which aims to raise awareness of anxiety and depression.
He is also a supporter of the Black Dog Institute which conducts research into mental illness.
CLICK HERE to watch the ABC report.