Penske lock-out in Pocono qualifying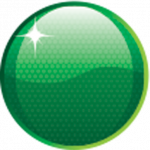 On a big day for Team Penske's racing teams, Brad Keselowski edged team-mate Joey Logano for the NASCAR pole at Pocono.
After Simon Pagenaud led a Penske 1-2-3 in the Indycars in Detroit, not even light rain in the final round of qualifying could stop Keselowski as he grabbed the #1 starting spot for the Axalta "We Paint Winners" 400.
Keselowski lapped the 2.5-mile triangular speedway in 49.525 seconds (292.460km/h – 181.726 mph) to edge Logano (291/835km/h – 181.400 mph) by .089 seconds. It is his first pole of the season, his first at Pocono and 12th of his career.
Keselowski is hoping that qualifying speed translates to race success, with the Ford driver coming home in the top 10 each of the last nine times he has won a Sprint Cup pole. Seven of those finishes were fourth or better, with two victories.
"Yeah, it was a really solid effort for Team Penske to get 1-2. That is really hard to do, I can tell you that," said Keselowski.
"We had great speed obviously today. I wasn't really sure what to expect with the rain and all the other variables that were kind of thrown at us with low practice. We thought we would be okay and quite honestly we tested here and we weren't very good and we were just kind of not really sure what to expect.
"We got that half a lap of practice in and we weren't all that good there either but for some reason here in the qualifying session the team put things together and worked on it and found some speed and dialled on it each round and we got faster each round. That is why we are up here today. It was a team effort."
The second row will have Matt Kenseth and Kevin Harvick, followed by Carl Edwards and Tony Stewart, who put in his best performance since returning from injury.
VIDEO: Keselowski speaks after qualifying
QUALIFYING: Axalta "We Paint Winners" 400 – Pocono Raceway
 

| POS. | CAR # | DRIVER | MAKE | SPONSOR | MPH | BEST TIME | GAP |
| --- | --- | --- | --- | --- | --- | --- | --- |
| 1 | 2 | Brad Keselowski | | Miller Lite | 181.726 | 49.525 | Leader |
| 2 | 22 | Joey Logano | | Shell Pennzoil | 181.400 | 49.614 | –0.089 |
| 3 | 20 | Matt Kenseth | | Dollar General | 181.316 | 49.637 | –0.112 |
| 4 | 4 | Kevin Harvick | | Jimmy John's Chevrolet SS | 181.192 | 49.671 | –0.146 |
| 5 | 19 | Carl Edwards | | Arris | 180.759 | 49.790 | –0.265 |
| 6 | 14 | Tony Stewart | | Bass Pro Shops / TRACKER Boats Chevrolet SS | 180.563 | 49.844 | –0.319 |
| 7 | 48 | Jimmie Johnson | | Lowe's | 180.047 | 49.987 | –0.462 |
| 8 | 88 | Dale Earnhardt Jr | | Axalta | 179.605 | 50.110 | –0.585 |
| 9 | 41 | Kurt Busch | | Monster Energy / Haas Automation Chevrolet SS | 179.472 | 50.147 | –0.622 |
| 10 | 11 | Denny Hamlin | | FedEx Ground | 179.451 | 50.153 | –0.628 |
| 11 | 5 | Kasey Kahne | | Farmers Insurance | 178.941 | 50.296 | –0.771 |
| 12 | 18 | Kyle Busch | | M&M's 75th Anniversary | 178.827 | 50.328 | –0.803 |
| 13 | 24 | Chase Elliott | | NAPA Auto Parts | 179.444 | 50.155 | –0.630 |
| 14 | 21 | Ryan Blaney | | Motorcraft / Quick Lane Tire + Auto Center | 179.379 | 50.173 | –0.648 |
| 15 | 16 | Greg Biffle | | Ford EcoBoost Ford Fusion | 179.151 | 50.237 | –0.712 |
| 16 | 43 | Aric Almirola | | Smithfield | 178.980 | 50.285 | –0.760 |
| 17 | 78 | Martin Truex Jr | | Furniture Row | 178.763 | 50.346 | –0.821 |
| 18 | 34 | Chris Buescher | | Dockside Logistics | 178.391 | 50.451 | –0.926 |
| 19 | 3 | Austin Dillon | | Dow (STEM) | 178.370 | 50.457 | –0.932 |
| 20 | 27 | Paul Menard | | Richmond/Menards | 178.363 | 50.459 | –0.934 |
| 21 | 42 | Kyle Larson | | Target | 178.235 | 50.495 | –0.970 |
| 22 | 31 | Ryan Newman | | Kalahari Resorts & Conventions | 178.140 | 50.522 | –0.997 |
| 23 | 15 | Clint Bowyer | | Visine | 178.123 | 50.527 | –1.002 |
| 24 | 6 | Trevor Bayne | | Advocare Ford Fusion | 178.108 | 50.531 | –1.006 |
| 25 | 17 | Ricky Stenhouse Jr | | SunnyD Ford Fusion | 177.267 | 50.771 | –1.246 |
| 26 | 1 | Jamie McMurray | | CESSNA | 177.207 | 50.788 | –1.263 |
| 27 | 83 | Matt DiBenedetto | | E.J. Wade Construction | 177.204 | 50.789 | –1.264 |
| 28 | 95 | Ty Dillon | | BVT / Blake's Snow Shack Chevy | 176.974 | 50.855 | –1.330 |
| 29 | 13 | Casey Mears | | GEICO | 176.929 | 50.868 | –1.343 |
| 30 | 44 | Brian Scott | | Medallion Financial | 176.640 | 50.951 | –1.426 |
| 31 | 38 | Landon Cassill | | MDS Transport | 176.450 | 51.006 | –1.481 |
| 32 | 47 | AJ Allmendinger | | Bush's Grillin Beans | 176.298 | 51.050 | –1.525 |
| 33 | 10 | Danica Patrick | | Nature's Bakery Chevrolet SS | 175.709 | 51.221 | –1.696 |
| 34 | 23 | David Ragan | | Dr. Pepper | 175.466 | 51.292 | –1.767 |
| 35 | 7 | Regan Smith | | APC Chevrolet | 174.659 | 51.529 | –2.004 |
| 36 | 46 | Michael Annett | | All State Peterbilt | 173.157 | 51.976 | –2.451 |
| 37 | 55 | Cole Whitt | | VYDOX Plus | 173.117 | 51.988 | –2.463 |
| 38 | 30 | Josh Wise | | Curtis Key Plumbing | 169.157 | 53.205 | –3.680 |
| 39 | 32 | Jeb Burton | | Rocky Ridge Custom Trucks | 166.664 | 54.001 | –4.476 |
| 40 | 98 | Reed Sorenson | | Hilton Scranton & Conference Center | 164.087 | 54.849 | –5.324 |