New Trans-Am series set for Australia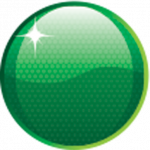 A new Australian state-level Trans-Am race series is gearing up for its season launch later this year.
TA2 Racing Australia is a category developed for modern V8 powered Trans-Am muscle cars, built by American outfit Howe Racing Enterprises.
Managed by the Australian Trans-Am Series, the new standalone series aims to pay tribute to the successful Trans-Am era of the late 1960s and 1970s.
The TA2 formula utilises a space-frame Howe Racing Enterprises chassis fitted with a controlled GM Motorsport V8 engine, which develops 525 bhp.
The cars have been raced successfully in Sweden and Canada with Australia the latest country to adopt the formula.
A total of nine TA2 Ford Mustang and Chevrolet Camaro bodied chassis have been purchased so far at a cost of $120,000, with a double figure grid expected before the end of the year.
A public demonstration run is planned at the Shannons Two Days of Thunder meeting at Queensland Raceway next weekend (June 11-12) ahead of the inaugural round at Lakeside Raceway from September 11-12.
The series, run under the AASA governing body, will head to Queensland Raceway on November 12-13, with further rounds at Wakefield Park yet to be confirmed.
Former V8 Supercar drivers Craig Harris and Bob Thorn along with Trans-Am driver Russell Wright, ex-V8 Utes racer Greg Willis and former Touring Car Masters entrant Ian McAlister are all set to join the category.
TA2 importer Peter Robinson believes the category is perfect for Australia and will strike a chord with competitors and spectators.
"The timing of TA2 in Australia is perfect with Holden and Ford both closing the factory doors on the Commodore and Falcon, and with the recent release of the Ford Mustang onto Australian roads, and not forgetting the talk of General Motors bringing the Camaro out," said Robinson.
"We think that racers and race fans will be drawn to the TA2 cars because of the modern look and reliability that TA2 brings.
"Our TA2 package for Australia is built from the best advice and components for the level of motorsport we wanted to be involved in.
"These cars are well powered and at 1250kg with big brakes and wide slick tyres, you will see some fast racing.
"There will be close competition and plenty of overtaking opportunities because of car setup differences, driver ability and of course race day luck."