Espargaro completes 2017 KTM line up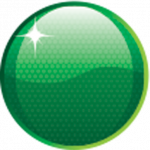 Pol Espargaro has signed a two-year contract to join the new KTM MotoGP operation next season.
The Spaniard will leave the Tech3 Yamaha squad at the end of the year to join the Austrian manufacturer, where he will once again join forces with current team-mate Bradley Smith.
Espargaro graduated to the premier class with Tech3 Yamaha in 2014 after winning the Moto2 title the previous season.
The 24-year-old finished sixth in the standings in his rookie year with his career best finish a fourth place at the 2014 French Grand Prix.
While grateful for the opportunity at Tech3 Yamaha, Espargaro says the lure of a new challenge has prompted him to join KTM.
"I saw the opportunity to try something different and to try and be with these guys in the future. Working together with KTM will be crazy hard, but I'm ready to work," said Espargaro.
"They also showed me they're ready to work. We have an agreement for two years and I want to thank Yamaha, Herve and Lin as they gave me the chance to grow in MotoGP and this is my dream come true.
"I have to say thanks and also to Ducati and Avintia because they showed a lot of interest too but we couldn't go that way. Happy to face this adventure with KTM and finish this year well."