Rosberg: No desire to leave Mercedes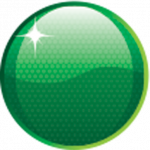 Nico Rosberg expects to remain at Mercedes for 'many years to come' despite speculation of a move away from the Silver Arrows.
The Mercedes driver is yet to put pen to paper on a new deal at the Brackley operation although the championship leader says he is in no rush to secure a new contract.
Media reports linking the 30-year-old to Kimi Raikkonen's seat at Ferrari circulated during the Monaco Grand Prix weekend, but Rosberg has moved quickly to quash the rumours.
Instead, Rosberg is confident he will enjoy a lengthy relationship with the Mercedes squad he has raced for since 2009.
"That (a new contract) is not something that I have been thinking about or is even at the top of my mind," said Rosberg.
"It hasn't been before the weekend and it isn't after the weekend, as I said – I will just repeat it.
"I am happy at Mercedes and Mercedes is pleased with me so I am sure I will be here for many more years."
Rosberg has witnessed his championship lead cut to 24 points after a lowly seventh place finish at Monaco, while team-mate Lewis Hamilton scored his first win of the season.
The German ace admitted he expected his run of strong form would take a dip, but is focussed on returning to the front in Canada next weekend.
"There have been (bad) days and there will be more (bad) days in the future," added Rosberg.
"Racing is always about ups and downs and I was ready for the down because I had no expectation of keeping on winning every single race, that is for sure.
"I am still in the process of digesting, but by tomorrow I will be fully on it for Montreal and fighting there for the win again."