NASCAR suspends three Sprint Cup crew chiefs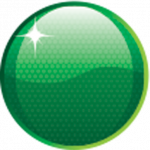 NASCAR has issued suspensions to three Sprint Cup crew chiefs for breaches of the rules at last weekend's Coca-Cola 600 at Charlotte Motor Speedway.
Greg Biffle (Roush Fenway Racing), Kurt Busch (Stewart-Haas Racing) and JTG Daugherty Racing's AJ Allmendinger have all received P3 penalties following the release of NASCAR's penalty report.
NASCAR's penalty system ranges from P1-P6 with the latter grading awarded to the most serious of offences.
Roush Fenway Racing has been hit the hardest of the three with Biffle's crew chief Brian Pattie suspended from the next two races at Pocono and Michigan alongside a $50,000 ($69,000 AUD) fine.
The team and driver have been deducted 15 championship points after NASCAR officials deemed Biffle's entry had run an unapproved body design.
The penalty has seen Biffle drop from 23rd to 24th in the Sprint Cup standings.
Stewart-Haas Racing and JTG Daugherty Racing were found guilty of lug nut infractions which has resulted in one race suspensions and $20,000 ($27,600 AUD) fines for crew chiefs Tony Gibson and Randall Burnett respectively.
As a result, the three crew chiefs will all be sidelined from this weekend's race at Pocono and have been placed on probation until the end of the calendar year.
In a separate incident in qualifying, Tony Stewart's crew chief Mike Bugarewicz has been put on probation after the #14 was sent to the rear of the grid for a body design infraction.