Changes at Red Bull after Monaco mix-up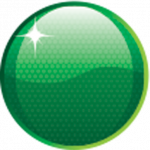 Red Bull Racing boss Christian Horner says his squad has made procedural changes to ensure its costly Monaco pit error is not repeated.
The team has copped heavy criticism for the bungle, which saw a likely win for Daniel Ricciardo evaporate as he sat stationary in pitlane waiting for a new set of tyres.
Horner says that losing the race due to such an oversight was "absolutely gutting" but insists that a full analysis at the team's headquarters this week was never "a finger-pointing exercise".
"Inevitably there's been a huge amount of analysis into what happened, why it happened and also into preventative measures to ensure that it doesn't happen again," said Horner in an interview on the Red Bull website.
"it was hugely frustrating, but afterwards it was never going to be a finger-pointing exercise.
"As I said after the race, we win and we lose together as a team.
"It's a question of understanding what went wrong, working as a team to solve the issue and then taking steps to ensure it doesn't happen again.
"In competitive sport you are always pushing right to the edge and that's what happened in Monaco.
"Now we simply need to make sure that robust procedures are put in place to cover any given scenario."
Describing Ricciardo's Monaco performance as "immense", Horner added that the 26-year-old must focus his attention on the upcoming Canadian Grand Prix.
The Montreal venue was the scene of Ricciardo's maiden Formula 1 victory in 2014; a season where he took all three of his career race wins to date.
"Understandably, he was very emotional after the race and totally gutted to have put in such a great performance but not to have achieved the win," said Horner.
"You can't turn the clock back, but you can address what's coming.
"He's third in the championship, he's heading to a venue that holds some fantastic memories for him and hopefully we can again give him a competitive car there."
Although the long straights of Montreal are expected to see Mercedes reassert its dominance over the field, Horner is upbeat about his team's chances after its Monaco form.
The weekend saw Ricciardo debut Renault's latest specification engine, which the team said delivered the 0.2s per lap gain it had been promised.
Renault has forecast as much as a 0.5s boost for Montreal, where both Ricciardo and team-mate Max Verstappen are scheduled to run the new units.
'Really, we should have beaten Mercedes fair and square, so I think an awful lot of heart can be taken from that, an awful lot of confidence," said Horner of Monaco.
'The upgraded power unit has delivered exactly what Renault said it would and that's certainly a positive as we head towards more power-related circuits.
"We're relishing the prospect of the next few races."