New operators required at Perth Motorplex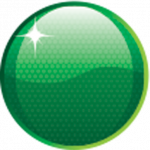 Perth Motorplex is looking for new management following a decision from the current operators to stand down at the end of the month.
Kwinana Motorplex Pty Ltd (KMPL) will withdraw from the management tender process leaving the door open for a new group to operate the popular Western Australian speedway and drag racing venue.
Opened in 2000, the state government owned facility has hosted ANDRA sanctioned drag racing events and top level national speedway meetings.
Perth Motorplex has been run by the Miocevich family since its inception.
Long-time managing director Gary Miocevich, who had been pivotal in the creation of the venue, died early last year.
A statement issued on the Perth Motorplex website attributed the decision to personal and family issues.
KMPL has confirmed they will work alongside state government organisation Venues West to assist the transition of the complex to a new management team.
"Due to personal and family reasons, the Directors of KMPL have recently decided to withdraw from the tendering process," read the statement.
"In early 2015, Gary Miocevich, the long-term managing director for KMPL, passed away.
"Gary devoted many years to the development of the sport in Western Australia, bringing tireless enthusiasm to the task.
"Gary's passion for the sport was instrumental in the creation of the Perth Motorplex in 2000, which combined the sports of drag racing from Ravenswood Raceway and speedway from Claremont Speedway.
"The directors of KMPL acknowledge the outstanding legacy Gary has left, from which all enthusiasts of the sports benefit.
"The Miocevich family has substantially supported and contributed to the sport of drag racing for more than 35 years and speedway for more than 20 years.
"Now is an appropriate time to provide the opportunity for another party to assume the role of managing Perth's premium automotive sporting facility.
"The board of KMPL consider it to have been a privilege to have collaborated and worked with the thousands of racers and their fans, who have supported the sport, to make the Perth Motorplex the most successful fixed motorsport facility in Australia.
"KMPL will cease operations at the Perth Motorplex on 30 June 2016 and all creditors and staff entitlements will be paid in full.
"The KMPL board express gratitude to all VenuesWest personnel, for their wonderful support during the 15 years to date.
"The KMPL team will work with VenuesWest to ensure a smooth transition to a new venue manager."
The venue is about to begin its three month winter break and is not scheduled to reopen until September.