Malaysian V8 Supercars event officially off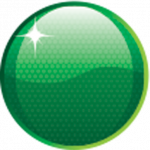 V8 Supercars has confirmed that it will not race in Malaysia this year due to an ongoing legal dispute over the KL City 400.
A statement from category CEO James Warburton this afternoon confirmed the news which has been widely expected for some weeks.
KL City Hall had made clear that it would not proceed with this year's race while legal action involving it, inaugural promoter GT Global and new promoter City Motorsports remained ongoing.
Warburton added that alternatives including moving the event to the nearby Sepang International Circuit were investigated, but ultimately failed to come off.
The cancellation of the August 12-14 KL race leaves the championship at 14 points paying events, with a month long gap now separating Ipswich and Sydney Motorsport Park.
"We have been formally advised by the Malaysian promoter that due to ongoing legal action in Malaysia, to which we're not a party, there is insufficient time to prepare the street circuit in Kuala Lumpur for the event on 12-14 August," said Warburton.
"The event has therefore been cancelled.
"We apologise to our fans for any inconvenience, but unfortunately this is a matter outside of our control.
"We explored a number of other options with the Malaysian promoter to ensure this year's race went ahead including moving the event to the Sepang International Circuit but this was simply not possible.
"We have a four year agreement to race in Malaysia until the end of 2019 and we look forward to returning to Kuala Lumpur when all the local legal issues have been resolved.
"We believe this event on the streets of KL will be one not to be missed.
"We are absolutely committed to continuing to expand the series into Asia and are currently considering a number of other options to race in the region beyond 2016."