Dane: Asia still prime for Supercars expansion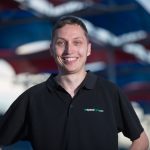 V8 Supercars should continue its push into Asia despite the collapse of this year's KL City 400, according to Triple Eight boss and category board member Roland Dane.
The championship confirmed today that its planned August 12-14 Kuala Lumpur event has been cancelled due to an ongoing legal dispute involving KL City Hall, inaugural promoters GT Global and new organisers City Motorsports.
Kuala Lumpur was earmarked as the start of the championship's latest move into Asia following a completion of a four-year contract to race at the Malaysian event.
Championship boss James Warburton has been bullish on plans to have two Asian events on the calendar by next year.
While disappointed by the demise of this year's Kuala Lumpur race, Dane is convinced that Asia remains the best area for overseas expansion if sustainable events can be created.
"I'm disappointed because I know Kuala Lumpur very well, I have been doing business there for 30 years and enjoyed going there last year enormously," Dane told Speedcafe.com.
"But at the end of the day we are always in other people's hands when events are promoted overseas, so it can happen.
"If we are going to go overseas then it makes sense to be in the same sort of timezones and that has always been my position.
"Outside those timezones can be fun like going to Austin (Texas, USA) and going to the Middle East, but it was very difficult to justify because television was so compromised as a result of it in Australia.
"For me the area directly to the north of Australia is the area we should be looking at if we are going to race overseas.
"If we are going to go overseas the events must be sustainable so if they make sense and are in that timezone then I'll be very pleased to go."
Triple Eight is one of several teams with sponsors that had planned to activate around the KL event.
The regional-based nature of modern sponsorship decisions had been trumpeted by the category as a key benefit of racing in KL.
"This juncture so late in the day is extremely inconvenient because we had activations planned in our case with Red Bull in Malaysia," Dane added.
"We had other sponsors that had been keen to take people there and treat it as a special incentive.
"It is unfortunate but we will wait and see that the right assurances are in place for next year.
"I'm sure the category management will be trying to ensure that we have got the right guarantees in place for the event to be on the calendar next year."
Erebus Motorsport is another to have had sponsorship functions planned following its appearance at the inaugural event last year.
General manager Barry Ryan admits the Kuala Lumpur cancellation also requires a renegotiation with sponsors that had been promised a 15 event championship.
"It is a little bit disappointing, especially for our partners like Sepura as their office is in KL," Ryan told Speedcafe.com.
"We were going to do something with them so we will have to re-manage some things now.
"I'm sure James (Warburton) and all the management did everything they could to make it work and unfortunately they couldn't.
"(Losing an event) still makes it difficult and with sponsors you have commitments for a certain number of rounds for the year.
"All of a sudden there is one less round so you have to communicate with them and try and find some neutral ground."
Teams are still expected to receive a portion of the sanction fee that they would have been paid by City Motorsports had the KL race taken place.
Ultimately unsuccessful efforts to rescue the event included talk of relocating it to the nearby Sepang International Circuit or shifting the date to later in the season.