Ricciardo: I'm not sure where to go from here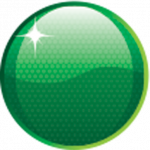 Daniel Ricciardo says he's unsure how he will rebound from losing possible back-to-back Formula 1 victories through no fault of his own.
The Red Bull driver was left seething in Monaco after a bungled pitstop threw away victory having dominated the race from pole position despite tricky wet conditions.
Ricciardo's pitstop mix up came just two weeks after a wrong strategy call from his Red Bull team cost him victory at the Spanish Grand Prix after leading the opening 31 laps.
The Western Australian admitted he was being kept awake at night thinking about the missed chance in Spain a week after the event.
Now after seeing a maiden Monaco Grand Prix win vanish before him, the 26-year-old has been left perplexed as to how to deal with this new emotional low.
"I think I took Barcelona on the chin and then took it well but two in a row now, and it's not like we're in Mercedes' position, we're not able to win races (all the time)," he said.
"Obviously a big part of it is relying on the team and the strategy but yeah, to get it wrong twice now it definitely hurts.
"I'm not sure where to go from here, what to do.
"Obviously they've got to understand what's going on and learn from it but this win I'll never get back, that's a fact."
Red Bull has apologised to Ricciardo for the mistake which occurred due to a miscommunication from the pit wall to the garage.
It proved to be nightmare weekend for the Milton Keynes squad after a driver error saw Max Verstappen crash out of Sunday's race while fighting for points.
The retirement came after a mistake in qualifying saw him start the race from the rear of the grid.
The 18-year-old, who won the Spanish Grand Prix on debut for the team, has apologised for his mistake which team boss Christian Horner believes he will learn from.
"He'd had a very strong first half of the race, made some very good overtaking moves, made good progress, was running in the top 10 and he was pushing on," said Horner.
"He saw (Nico) Rosberg wasn't that far ahead. Unfortunately the conditions just caught him out at the top of the hill – he wasn't the only one caught out.
"It's been a very contrasting weekend for him compared to two weeks ago, but it's all part of the learning curve he's on.
"The trajectory you can see is still extremely impressive. He's going to learn, and I doubt you'll see him make the same mistakes this time next year.
"He's very level. He's a bright, intelligent character and he'll definitely take on board what's happened this weekend and learn from it."