IndyCar seeks growth after monster 500 crowd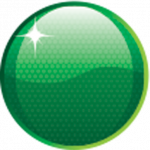 IndyCar is searching for ways to foster growth in the series in the wake of the colossal response to the 100th running of the Indianapolis 500.
The sell-out has highlighted a problem the IndyCar Series has with its bread and butter events remaining largely invisible.
Key IndyCar figures have identified the enormous gap between the Indy 500 and its normal calendar events.
The series is now seeking ways to grow the stature of other races which have traditionally been a struggle for IndyCar to gain any traction in the sporting marketplace.
Almost 350,000 flooded the 4km Indianapolis Motor Speedway to witness rookie Alex Rossi win the 100th running of the time-honoured classic.
Stan Sport is the only way to watch every round of the INDYCAR SERIES. Click here for all the action streaming ad-free, live and on demand.
Indy 500 third-placed driver Josef Newgarden believes the tremendous reaction to the milestone Indy 500 is a golden opportunity for the sport to court new fans.
"I think it's going to be a great opportunity for us to highlight what IndyCar's been about," Newgarden told Speedcafe.com.
"For us it's about getting eyeballs on the sport.
'I think we can pick up a lot of new fans from that. I don't see why we can't ride the momentum and have better days for the entire year.
'A lot of people get so focussed on IndyCar being just the Indianapolis 500 when in fact we will race in Detroit next weekend and we will be racing after that."
IndyCar chief executive Mark Miles is expected to announce this week a non-championship street race in outlying Beijing, China, in October following the final series round at Sonoma on September 18.
The series is making a renewed effort to spread internationally like it did in the 1990's when Surfers Paradise became IndyCar's best attended event outside the Indy 500 with regular aggregate crowds approaching 300,000.
"We have amazing races, we really do. Especially the Indy 500, I don't think you can beat the type of races we have," Newgarden said.
"We really want to get people into the entire Championship."
Ticketholders from Sunday's Indy 500 were given an enticement to attend the penultimate race at Watkins Glen in New York State from September 1-4 with a $40 general admission price offered.
"We couldn't be more thrilled to bring this great event back to New York and hope this offer triggers some Labor Day vacation plans to upstate New York," Watkins Glen president Michael Printup said.
Watkins Glen was a late replacement after the planned Boston street race for the same date fell over through lack of city support two weeks ago.