Truex Jr. dominates the Coke 600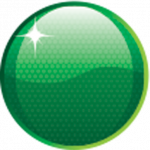 Martin Truex Jr. has left the field in his wake as he led an incredible 392 of 400 laps at the Coca-Cola 600 at Charlotte.
Truex Jr.'s performance had historians reaching for the record books with the most laps led and most distance in front. In 1967 Jim Pascal set the previus best mark of 335 laps at the 1.5-mile track. Truex's 588 miles led were the most in any NASCAR race in the history of the sport
He took the lead from the pole and only on the exchange of pit stops did he give up the front spot. Added to this was excellent pit stops, both under green and caution. The calls from the Furniture Row crew, including Australian engineer Peter Craik, allowed Truex Jr. to control the race. The other Australian connection for the Denver-based operation is engine engineer Jon Grove.
The Toyota driver had dominated a number of races this year, but could not close the deal. His performance at Charlotte showed why he was one of the contenders for the title last year and will once again be in the mix come the Chase for the Sprint Cup.
The only serious scares came late when with seven laps to run Kyle Busch hit the fence, but came straight to pit road and the race stayed green. Then with three laps to run Ryan Blaney cut a rear tyre, but again he was able to stay out of the way and keep the race running.
His performance was applauded by not only the fans, but also the oppositions pit crews who lined the road into Victory Lane.
"That meant a lot to me," said Truex Jr.
"It's just kind of sinking in that we have won the 600. A lot of emotion. An amazing day and amazing weekend for all of us. A weekend you dream about.
"I had confidence in my team and a lot of people behind me. My pit crew did a great job tonight. I had a lot of fun racing tonight."
Lost in the performance by Truex Jr. was the other place getters with Kevin Havick coming home second ahead of Jimmie Johnson.
VIDEO: Race Wrap

RESULTS: Coca-Cola 600 – Charlotte Motor Speedway
| | | | | | | | | | |
| --- | --- | --- | --- | --- | --- | --- | --- | --- | --- |
| POS. | CAR # | DRIVER | MAKE | START | LAPS | LAPS LED | FINAL STATUS | POINTS | BONUS POINTS |
| 1 | 78 | Martin Truex Jr | Toyota | 1 | 400 | 392 | Running | 45 | 5 |
| 2 | 4 | Kevin Harvick | Chevrolet | 8 | 400 | 0 | Running | 39 | 0 |
| 3 | 48 | Jimmie Johnson | Chevrolet | 7 | 400 | 5 | Running | 39 | 1 |
| 4 | 11 | Denny Hamlin | Toyota | 4 | 400 | 0 | Running | 37 | 0 |
| 5 | 2 | Brad Keselowski | Ford | 5 | 400 | 0 | Running | 36 | 0 |
| 6 | 41 | Kurt Busch | Chevrolet | 13 | 400 | 0 | Running | 35 | 0 |
| 7 | 20 | Matt Kenseth | Toyota | 27 | 400 | 0 | Running | 34 | 0 |
| 8 | 24 | Chase Elliott | Chevrolet | 12 | 400 | 0 | Running | 33 | 0 |
| 9 | 22 | Joey Logano | Ford | 2 | 400 | 1 | Running | 33 | 1 |
| 10 | 31 | Ryan Newman | Chevrolet | 14 | 400 | 0 | Running | 31 | 0 |
| 11 | 16 | Greg Biffle | Ford | 6 | 400 | 0 | Running | 30 | 0 |
| 12 | 3 | Austin Dillon | Chevrolet | 28 | 400 | 0 | Running | 29 | 0 |
| 13 | 42 | Kyle Larson | Chevrolet | 24 | 400 | 0 | Running | 28 | 0 |
| 14 | 88 | Dale Earnhardt Jr | Chevrolet | 25 | 400 | 0 | Running | 27 | 0 |
| 15 | 17 | Ricky Stenhouse Jr | Ford | 3 | 400 | 0 | Running | 26 | 0 |
| 16 | 47 | AJ Allmendinger | Chevrolet | 15 | 399 | 0 | Running | 25 | 0 |
| 17 | 27 | Paul Menard | Chevrolet | 11 | 399 | 2 | Running | 25 | 1 |
| 18 | 19 | Carl Edwards | Toyota | 9 | 399 | 0 | Running | 23 | 0 |
| 19 | 1 | Jamie McMurray | Chevrolet | 23 | 399 | 0 | Running | 22 | 0 |
| 20 | 21 | Ryan Blaney | Ford | 18 | 397 | 0 | Running | 21 | 0 |
| 21 | 10 | Danica Patrick | Chevrolet | 19 | 396 | 0 | Running | 20 | 0 |
| 22 | 5 | Kasey Kahne | Chevrolet | 29 | 395 | 0 | Running | 19 | 0 |
| 23 | 15 | Clint Bowyer | Chevrolet | 26 | 395 | 0 | Running | 18 | 0 |
| 24 | 14 | Tony Stewart | Chevrolet | 21 | 395 | 0 | Running | 17 | 0 |
| 25 | 6 | Trevor Bayne | Ford | 10 | 395 | 0 | Running | 16 | 0 |
| 26 | 43 | Aric Almirola | Ford | 20 | 395 | 0 | Running | 15 | 0 |
| 27 | 38 | Landon Cassill | Ford | 33 | 395 | 0 | Running | 14 | 0 |
| 28 | 7 | Regan Smith | Chevrolet | 31 | 395 | 0 | Running | 13 | 0 |
| 29 | 44 | Brian Scott | Ford | 30 | 394 | 0 | Running | 12 | 0 |
| 30 | 13 | Casey Mears | Chevrolet | 17 | 394 | 0 | Running | 11 | 0 |
| 31 | 23 | David Ragan | Toyota | 35 | 393 | 0 | Running | 10 | 0 |
| 32 | 83 | Matt DiBenedetto | Toyota | 34 | 393 | 0 | Running | 9 | 0 |
| 33 | 18 | Kyle Busch | Toyota | 16 | 392 | 0 | Accident | 8 | 0 |
| 34 | 95 | Michael McDowell | Chevrolet | 32 | 391 | 0 | Running | 7 | 0 |
| 35 | 98 | Cole Whitt | Chevrolet | 36 | 391 | 0 | Running | 6 | 0 |
| 36 | 46 | Michael Annett | Chevrolet | 38 | 390 | 0 | Running | 5 | 0 |
| 37 | 34 | Chris Buescher | Ford | 22 | 388 | 0 | Running | 4 | 0 |
| 38 | 30 | Josh Wise | Chevrolet | 37 | 387 | 0 | Running | 3 | 0 |
| 39 | 32 | Jeffrey Earnhardt | Ford | 39 | 382 | 0 | Running | 2 | 0 |
| 40 | 55 | Reed Sorenson | Chevrolet | 40 | 200 | 0 | Clutch | 1 | 0 |
STANDINGS
| | | | | | | | | |
| --- | --- | --- | --- | --- | --- | --- | --- | --- |
| POS | DRIVER | POINTS | BEHIND | STARTS | WINS | TOP 5 | TOP 10 | DNF |
| 1 | Kevin Harvick | 457 | Leader | 13 | 1 | 6 | 10 | 0 |
| 2 | Kurt Busch | 421 | -36 | 13 | 0 | 4 | 11 | 0 |
| 3 | Jimmie Johnson | 409 | -48 | 13 | 2 | 6 | 7 | 0 |
| 4 | Kyle Busch | 405 | -52 | 13 | 3 | 9 | 9 | 3 |
| 5 | Carl Edwards | 404 | -53 | 13 | 2 | 5 | 8 | 2 |
| 6 | Brad Keselowski | 404 | -53 | 13 | 2 | 4 | 8 | 0 |
| 7 | Martin Truex Jr | 381 | -76 | 13 | 1 | 2 | 6 | 0 |
| 8 | Chase Elliott | 374 | -83 | 13 | 0 | 4 | 9 | 1 |
| 9 | Joey Logano | 373 | -84 | 13 | 0 | 3 | 7 | 2 |
| 10 | Matt Kenseth | 347 | -110 | 13 | 1 | 2 | 5 | 2 |
| 11 | Denny Hamlin | 345 | -112 | 13 | 1 | 4 | 6 | 2 |
| 12 | Austin Dillon | 344 | -113 | 13 | 0 | 3 | 6 | 0 |
| 13 | Dale Earnhardt Jr | 341 | -116 | 13 | 0 | 4 | 5 | 3 |
| 14 | Jamie McMurray | 318 | -139 | 13 | 0 | 1 | 2 | 0 |
| 15 | Ryan Blaney | 309 | -148 | 13 | 0 | 1 | 5 | 1 |
| 16 | Ryan Newman | 309 | -148 | 13 | 0 | 0 | 4 | 1 |
| 17 | AJ Allmendinger | 308 | -149 | 13 | 0 | 1 | 3 | 0 |
| 18 | Ricky Stenhouse Jr | 299 | -158 | 13 | 0 | 1 | 2 | 1 |
| 19 | Trevor Bayne | 291 | -166 | 13 | 0 | 1 | 3 | 0 |
| 20 | Kasey Kahne | 290 | -167 | 13 | 0 | 2 | 4 | 1 |
| 21 | Kyle Larson | 271 | -186 | 13 | 0 | 2 | 3 | 2 |
| 22 | Paul Menard | 257 | -200 | 13 | 0 | 0 | 1 | 3 |
| 23 | Greg Biffle | 245 | -212 | 13 | 0 | 0 | 0 | 3 |
| 24 | Danica Patrick | 236 | -221 | 13 | 0 | 0 | 0 | 3 |
| 25 | Clint Bowyer | 229 | -228 | 13 | 0 | 0 | 2 | 1 |
| 26 | Aric Almirola | 228 | -229 | 13 | 0 | 0 | 0 | 3 |
| 27 | Landon Cassill | 216 | -241 | 13 | 0 | 0 | 0 | 0 |
| 28 | Casey Mears | 195 | -262 | 13 | 0 | 0 | 0 | 0 |
| 29 | Brian Scott | 190 | -267 | 13 | 0 | 0 | 0 | 0 |
| 30 | David Ragan | 171 | -286 | 13 | 0 | 0 | 0 | 2 |
| 31 | Regan Smith | 161 | -296 | 13 | 0 | 0 | 1 | 2 |
| 32 | Michael McDowell | 161 | -296 | 12 | 0 | 0 | 0 | 0 |
| 33 | Matt DiBenedetto | 150 | -307 | 13 | 0 | 0 | 1 | 3 |
| 34 | Chris Buescher | 145 | -312 | 13 | 0 | 0 | 0 | 2 |
| 35 | Tony Stewart | 111 | -346 | 5 | 0 | 0 | 1 | 1 |
| 36 | Cole Whitt | 108 | -349 | 11 | 0 | 0 | 0 | 3 |
| 37 | Michael Annett | 108 | -349 | 13 | 0 | 0 | 0 | 2 |
| 38 | Brian Vickers | 86 | -371 | 5 | 0 | 0 | 1 | 1 |
| 39 | Josh Wise | 47 | -410 | 11 | 0 | 0 | 0 | 3 |
| 40 | Jeffrey Earnhardt | 44 | -413 | 8 | 0 | 0 | 0 | 0 |
| 41 | Michael Waltrip | 42 | -415 | 2 | 0 | 0 | 0 | 0 |
| 42 | Bobby Labonte | 34 | -423 | 2 | 0 | 0 | 0 | 0 |
| 43 | David Gilliland | 24 | -433 | 1 | 0 | 0 | 0 | 0 |
| 44 | Reed Sorenson | 23 | -434 | 7 | 0 | 0 | 0 | 3 |
| 45 | Robert Richardson | 3 | -454 | 1 | 0 | 0 | 0 | 1 |
| 46 | Ty Dillon | 0 | -457 | 5 | 0 | 0 | 0 | 0 |
| 47 | Joey Gase | 0 | -457 | 3 | 0 | 0 | 0 | 0 |
| 48 | Ryan Ellis | 0 | -457 | 1 | 0 | 0 | 0 | 0 |