Red Bull explains Ricciardo pitstop blunder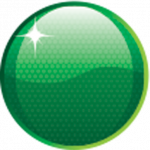 Red Bull Racing team principal Christian Horner has detailed the series of events behind the disastrous pitstop that cost Daniel Ricciardo victory in Monaco.
Ricciardo's second pitstop was delayed by more than 10 seconds as his crew scrambled for a set of Super Soft tyres to fit to his car.
According to Horner, the team's engineers had intended to put Ricciardo on the Soft compound, but changed their mind once it became evident that rival Lewis Hamilton had opted for the Ultra Soft.
"We saw Hamilton a lap earlier go on to the Ultra Soft tyres, which we felt were quite marginal to go to the end of the race," he explained.
"So we elected to put Daniel one step harder on the Super Soft tyre, but the problem is that the call was made between pit wall and tyre management downstairs and basically there was a miscommunication as to what tyres were in the garage at what time."
The set of Super Softs were in fact at the back of the garage on heaters and, as it transpired, could not be retrieved in time for an efficient pitstop.
Horner points out that the challenge of having wets, intermediates and three different compounds of slick tyre ready to go on the cars is at its highest in the tight Monaco garages.
"I'm not making excuses because there are none, but obviously with the tightness of the garages here it's very tight to have extreme wets, intermediates and three different types of slicks for both cars in the garage at one time," he said.
"But as I say, it's a communication error that has happened at short notice, with 30 seconds notice, that on a normal working day would have been no issue at all."
Horner publicly offered his apologies to Ricciardo, who was having none of the team's explanation in the aftermath of the race.
CLICK HERE for more from Ricciardo.