Angry Ricciardo 'screwed' again by Red Bull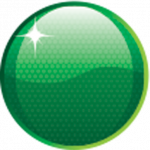 Daniel Ricciardo felt like he had been "run over by an 18-wheel truck" after a disastrous pitstop cost victory in the Monaco Grand Prix.
The Australian lost track position to eventual winner Lewis Hamilton in a second pitstop that saw a 13 second delay while his team scrambled for a new set of tyres.
CLICK HERE for more in Speedcafe.com's race report.
Ricciardo's frustration comes just two weeks after he led early in the Spanish Grand Prix only to lose out on strategy.
"Two weekends in a row now I've been screwed. It sucks. It hurts," Ricciardo bemoaned post-race.
"I feel like I've been run over by an 18-wheel truck for the second week in a row.
"I think I took Barcelona as well as I could have, (but) for me to stand here and still be positive after that, I can't.
"I actually hate being like this, I hate being miserable. I got a podium in Monaco, I should be extremely grateful… but two wins (lost) two weeks in a row."
Ricciardo said he had "no idea" why the debacle took place, confirming that the timing of his pitstop had been determined by the team.
"I was called into the box, I didn't make the call, so they should have been ready," he said.
"It hurts. I don't have anything else to say to be honest."
Ricciardo had been the dominant force across the weekend, topping Thursday practice, Saturday qualifying and leading much of the first half of the race.
"We had the speed," he said.
"In the wet at the start we pulled away, pitted for inters and then we found ourselves in a race with Lewis that we didn't need to be in and then the pitstop was the pitstop.
"I felt I was the quickest in all conditions but again second place doesn't show much for it."
Red Bull motorsport advisor Dr Helmut Marko says the team can only apologise to the 26-year-old.
"Unfortunately a lot of misunderstanding and not the right communication," he said.
"We will investigate and find out but it was a human mistake.
"I feel really sorry and all we can do is apologise to him."
Ricciardo said he was not interested in hearing any explanations from the team in the immediate aftermath.
"After the race I told them to save their breath," he said.
"I said that nothing they can say can make me feel better."
Hamilton was meanwhile full of praise for Ricciardo's efforts after benefitting from his misfortune.
"He drove phenomenally all weekend, just one of the best drivers I've raced against," said Hamilton.
"He did a fantastic job today. That was a lot of pressure I was under and it was incredibly close, particularly on those restarts.
"I'm sure he's not the happiest because he started pole but he should feel proud of the way he drove."